You are currently on the:
National Site
Visit our provincial websites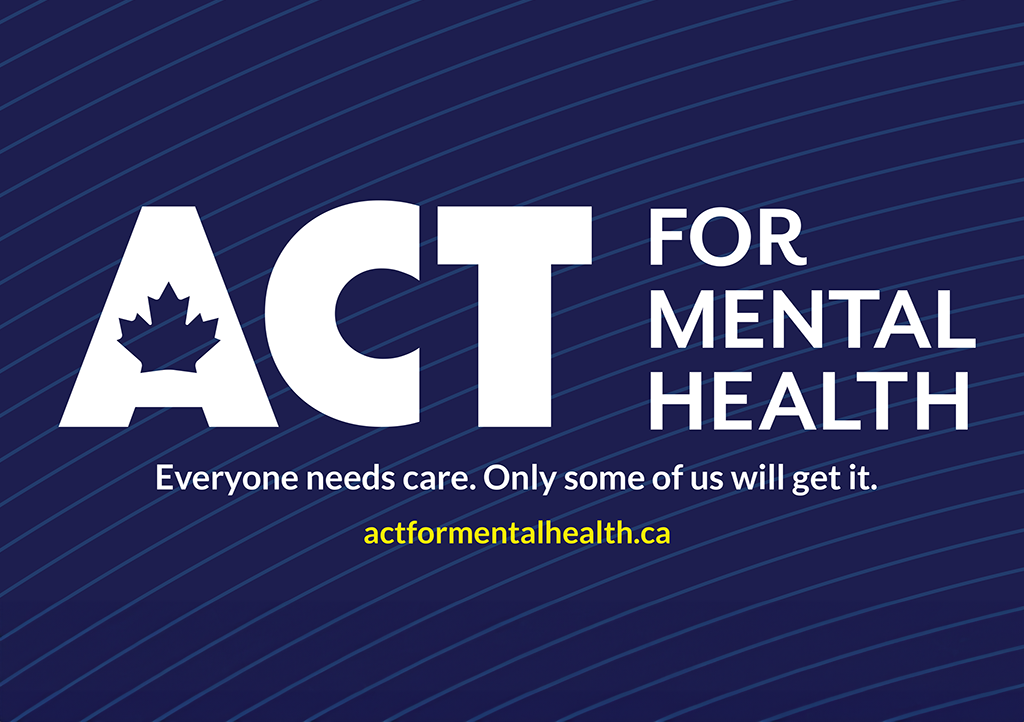 Looking back at Act for Mental Health
Nov 15, 2023
It was last November, and CMHA was out in full force in Ottawa, launching the Act for Mental Health campaign. We met with MP after MP. More than 40 in fact! We held a press conference on Parliament Hill and our voice, bolstered by more than 35 national organizations, was strong. We launched a campaign website and a policy paper to back up the campaign. We were pushing for the Canada Mental Health Transfer so that mental health care would finally be part of universal health care. Here we are one full year later. Despite some disappointment, we are making waves in government.
 In April, we searched the budget for the long-awaited Canada Mental Health Transfer and it just wasn't there. The Transfer would have funded mental health care, and it was the focus of our push in Ottawa. When it didn't happen, we came out strong, calling out the broken promise. We were disappointed, sure. But then we realized we'd built something really strong: a movement to be reckoned with. Now national organizations are lobbying along with us. Not for their own interests, but for yours. It's a national "who's who" of groups concerned with mental health — including the College of Family Physicians of Canada, Kids Helps Phone, CAMH, the YMCA and the professional associations of psychiatrists, psychologists and social workers.  
Thousands of Canadians also got onboard. They added their names to the cause. But that's not all they did. They also wrote a thousand letters to the federal government: personal letters explaining how free mental health care would change their lives. How it would save lives. You can read more about those letters here.
In the wake of the budget disappointment, we published a survey to set a new course of action. We were flooded with descriptions of the mental health system as it should be. We are using that vision to push the government in that direction. People who wanted to do more, still, signed on as Champions for Mental Health. They are helping turn the heat up in Ottawa. If you're not a Champion already, sign up here.
The Champions have been busy! Together we held the government's feet to the fire on the crisis of toxic drug deaths, on the Canada Disability Benefit and on children's right to be exactly who they are.
Just three weeks ago, the new Minister of Mental Health and Addictions, the Honourable Ya'ara Saks came to us. Our nationwide leaders shared their concerns with her – from the pressures facing the community mental health workforce to the lack of housing for clients. Minister Saks responded with deep appreciation for CMHA's work across the country and a commitment to mobilize support for mental health across the federal cabinet table.
 We are hopeful, and we're energized by you. The next Federal budget is coming up fast. CMHA is pushing hard for a Care after the Call fund, so people can get the help they need. Make sure you're in the loop! And, if you want to help fuel this urgent work, you can donate here.