You are currently on the:
National Site
Visit our provincial websites
CMHA counts on the leadership of its volunteers to advance its mission and strategic directions. We are indebted to the members of the CMHA National Board of Directors for their efforts in promoting mental health for all the people of Canada.
CMHA National Board of Directors 2020-2021
Officers, elected annually by the Board
Directors-at-Large, elected by the eligible voting delegates/members
National Council for Persons with Lived Experience, elected by the eligible voting delegates/members
Leora Simon

Leora Simon is a research coordinator/ administrator at McGill University in the Department of Epidemiology, Biostatistics and Occupational Health. She has a strong background in biomedical research and completed her Master's in Experimental Medicine at McGill following a research-intensive B.Sc. on mechanisms of human disease at UBC. Leora's passion for improving health care lead to early involvement in patient engagement initiatives such as Patient Voices and the Community Engagement Advisory Network. She was the previous coordinator of the Integrated Research Network for Patient-Oriented Research at McGill and has participated on numerous advisory committees including the McGill Primary Care Research Network and ACCESS Open Minds.
Leora is the current Chair of the National Council of Persons with Lived Experience.  She has been the Quebec representative on the council since 2018.
Division Representatives, elected by eligible voting delegates/members
Dave DeLong (British Columbia)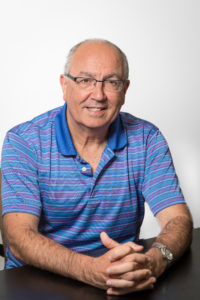 David DeLong is the Director, Human Resources, Base Metals at Teck Resources. Experienced in board governance, policy and strategic planning, he served on the Selkirk College Board of Governors for 6 years as Chair of the Advocacy Committee and Chair of the HR Committee. David has a Master of Science -Safety Management, BA, BPE, and diploma in Strategic Human Resources Management and a certificate in Workplace Mental Health La. With over 30 years of experience in managing employee assistance and health and wellness programs, David has a strong understanding of aboriginal affairs, addictions, corporate relationships, and mental health in the workplace David has been on the BC Division Board since September 1, 2015 and has been chair of the Board since Dec 1, 2018.
Karen Hetherington (Quebec)

Karen Hetherington is a Faculty Lecturer at the McGill University School of Social Work and she also teaches in the Mental Health Certificate Program at the University of Montreal. Karen has a Master's degree in Psychoeducation and vast experience in the healthcare system in clinical, administrative and ministerial roles.
Founding member of several mental health community organizations in Quebec, Karen is also the CEO of OPTION MILIEU, a small consulting firm that specializes in planning and training in mental health. She has acted as Senior Consultant to the World Health Organization (WHO) focusing on Mental Health program and policy development in Latin America and the Caribbean. As President of the Canadian Mental Health Association (Montreal Branch and Quebec Division), her major interests lie in Mental Health Prevention and Promotion.
Kevin McNamara (Nova Scotia)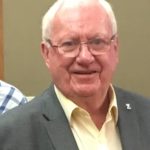 Kevin McNamara est un ancien sous-ministre maintenant retraité de la Santé et du Mieux-être de la Nouvelle-Écosse et représente la Division de la Nouvelle-Écosse au Conseil national. Auparavant, il était PDG de South Shore Health, Bridgewater, N.-É.. À titre de sous-ministre de la Nouvelle-Écosse, il a présidé le Conseil national des députés à la santé pendant 2 ans et les a représentés au Conseil d'administration d'Inforoute Canada. Il a également représenté la région atlantique à la Commission de la santé mentale et au Conseil d'administration de l'ICIS. Il est activement impliqué bénévolement aux niveaux local, provincial et national.
En tant que député en Nouvelle-Écosse, il a joué un rôle déterminant dans la mise en place d'une unité de soins intensifs psychiatriques ainsi que d'une unité médico-légale pour les jeunes, qui ont tous deux fourni des soins plus sécuritaires aux patients hospitalisés.
Ross Manning (Alberta)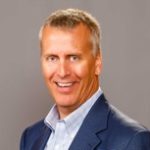 Ross Manning is a Vice President & Partner with IBM Global Business Services located in Calgary and is responsible for leading the Natural Resources practice within Canada. Ross joined IBM in August 2011 and is a recognized as a Global thought Leader as a member of IBM Global Industry Academy.
Ross is an innovative and motivated executive who brings a broad range of experience in digital transformation and operational excellence to companies operating in the natural resources value chain to create competitive differentiation. Prior to IBM, Ross worked for Hewlett-Packard (HP) Enterprise Services where he led HP's largest and most complex information technology, applications and business process outsourcing opportunities. In addition, Ross also held a position on the U.S. Energy leadership team. He was responsible for providing solutions and services in the U.S. market covering the Utilities, Oil and Gas, Energy Services, and Engineering industries. Before HP, Ross was the Vice President of Energy and Transportation at Electronic Data Systems (EDS), a role that focused on the Utilities, Energy, Engineering and Transportation marketplace.
In Ross' 35-year career, he has proven his expertise in: value chain optimization, organizational transformation, digital reinvention, operational excellence, and employee development. He has strong interpersonal and communication skills as well as an ability to build strong teams that contribute to continued success in a key sector of the Canadian economy.
Earlier in his career Ross worked for Xerox Canada Ltd. for 17 years in various senior roles. He is a graduate of the University of Alberta and has a Bachelor of Arts with majors in Economics, Political Science and Psychology.
Currently, Ross is the Past President of the board for the Calgary Region of the Canadian Mental Health Association (CMHA) and a member of the Alberta Board of the CHMA. Ross previously volunteered for 10 years with the United Way of Calgary including his role as Co-Chair of the Leaders Committee. His other interests include golf and skiing. Ross is also an avid triathlete and is a four-time Ironman finisher. He and his wife Sharon have two children, Christian and Carly.
Reid Hartry (Manitoba)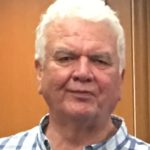 Reid Hartry is a Manitoba Metis and works as a professional social worker, having received his MSW from the University of Manitoba.  His social work career has included work with a variety of agencies including Manitoba Justice, Government of Manitoba Employee Assistance and the local Education System.  In the past number of years, he has held positions as the Area Service Director for the Inner-City Unit of the Winnipeg School Division and the Louis Riel School Division and Supervisor of Aboriginal Services for the Louis Riel School Division. He is currently delivering social work services to students and their families in the Louis Riel School Division.  Reid has a long and varied history of board experience and professional memberships including; 
Member, National Board Canadian Mental Health Association-Manitoba Representative [current]
Board Member Canadian Mental Health Association, Manitoba [current]
Elder advisor, Métis Child and Family Services, Manitoba Metis Federation [current]
Board of Trustees, United Way of Winnipeg [current]
Council Indigenous Relations, United Way of Winnipeg (current)
Member of Indigenous Helpers Society of Manitoba [current]
Founding member of the Expert National Advisory Group for Stats Canada, Aboriginal Children's Survey
Founding member of the National Advisory Committee for Health Canada, Aboriginal Head Start Program

 
Reid is married with one son. In his leisure time he enjoys camping, curling, playing baseball and attending football games.
Jasmine Beriault (Saskatchewan)
Read Bio
Jasmine Beriault (Saskatchewan)

Jasmine Beriault is currently a Human Resources Manager with Sask Central. She has over twelve years of professional experience having worked for both the federal and provincial governments, as well as the not-for-profit sector.
Jasmine is Cree and a member of Cowessess First Nation in Saskatchewan.
She is a strong proponent for lifelong learning and is currently working towards her Master's in Human Resources Management. Mental health is a subject of interest for her on both a personal and professional level; and she is committed to engaging pathways within the community and workplace that support individual wellbeing.
Michael Lewkin (Ontario)

Michael Lewkin has been involved with CMHA since 1992, first serving with CMHA Thunder Bay Branch 1992 – 2003, and 2012 – present.  He has served on many committees during these years, including but not limited to, Finance, Governance, and Resource Development, and is currently a Chair of a Board.  He has greatly enjoyed his experiences with CMHA. Ontario Division, 2003-2005 and 2008-2017, as Chair, Finance Member, Audit Member, and Governance Member. As a passionate about mental health, he is committed to CMHA, and remain connected to the Thunder Bay Branch and Ontario Board. His goal is to serve on the National Board to his fullest ability, helping to see initiatives through to completion, as we move forward with strategies to help CMHA grow and achieve further successes across Canada.
Vacant (Prince Edward Island)
Greg Radu (Newfoundland & Labrador)
Read Bio
Greg Radu (Newfoundland & Labrador)

Greg Radu is an Associate Professor in Faculty of Medicine at Memorial University and consultant psychiatrist at St. Clare's Mercy Hospital in St. John's. Active as a teacher, administrator and clinician, Greg is interested in the areas of public mental health and health care service organization. His approach encompasses professional and public education, leadership, partnership and advocacy. He represents the NL Division on the National Board.
Melissa Wood (Yukon)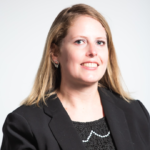 Melissa Wood originally hails from Oshawa ON and re-located to Whitehorse, Yukon for work two years ago. She has both a personal and professional passion for mental health and breaking down the stigma of mental illness. Prior to moving to the Yukon she completed a Post- Graduate Certificate in Workplace Wellness and Health Promotion at Centennial College in Toronto, ON.
She is also a peer support volunteer for Canadians struggling with body focused repetitive behaviours with CBSN (Canadian Body-Focused Repetitive Behaviour Support Network).
When she is not working or volunteering she is practicing her tap dancing. She looks forward to working along-side fellow board members across the country to promote and support mental wellness for Canadians.
National Chief Executive Officer
Margaret Eaton
National CEO, the Canadian Mental Health Association
Read Bio
Margaret Eaton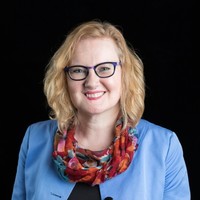 Margaret joined the Canadian Mental Health Association (CMHA) as National CEO in January of 2020. Along with a deep compassion for those facing mental health and addiction issues, she brings with her over 20 years of leadership experience in the non-profit sector.  
A natural problem-solver and connector, Margaret is excited by the opportunity for CMHA to work collaboratively with key partners across Canada to reimagine the mental health system in Canada.  A key priority in this effort is to reduce mental health inequities experienced by Indigenous peoples in this country. She models openness about her own anxiety and depression with a firm personal belief in the power of sharing and healthy dialogue.  
Prior to joining CMHA, Margaret served for seven years as Executive Director of the Toronto Region Immigrant Employment Council (TRIEC), a multi-stakeholder council that brings leaders together to create and champion solutions to better integrate immigrants in the Greater Toronto Area (GTA) labour market. At TRIEC, she was instrumental in increasing the impact and scale of the organization's work, spearheading key partnerships with LEAP the Centre for Social Impact and supporting other cities to replicate the successful TRIEC model of immigrant integration with partners in Helsinki, Finland and Stirling, Australia.  
Previously, she served as President of ABC Life Literacy, a national organization that inspires adult Canadians to increase their literacy and essential skills. She was also active in publishing in leadership roles with the Association of Canadian Publishers and Magazines Canada.  She has also held marketing and fundraising roles in leading Canadian arts organizations including the Stratford Festival, Tafelmusik Baroque Orchestra and the Royal Conservatory of Music.    
She has volunteered as a mentor for TRIEC and for the Canadian Marketing Hall of Legends where she supported immigrant professionals to find career success.  Margaret has also volunteered on numerous boards and committees, including the Toronto Newcomer Leadership Table, Ontario Office of the Fairness Commissioner Advisory Committee, Advisory Committee for the Ontario government's first Culture Strategy, Panelist for the federal government's Report on the Employment Challenges of New Canadians, CERIS, WorkInCulture, Bad Dog Theatre, BookNet Canada and the Canadian Copyright Institute.   
In 2012, she was awarded a Diamond Jubilee medal for contributions to literacy and culture. 
Margaret has an MBA from the Schulich School of Business at York University. 
National Executive Coordinator