You are currently on the:
National Site
Visit our provincial websites
CMHA counts on the leadership of its volunteers to advance its mission and strategic directions. We are indebted to the members of the CMHA National Board of Directors for their efforts in promoting mental health for all the people of Canada.
CMHA National Board of Directors 2022-2023
Officers, elected annually by the Board
Directors-at-Large, elected by the eligible voting delegates/members
Keisha Campbell (Ontario)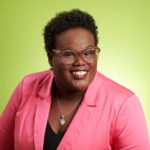 Keisha Campbell has over 15 years' experience in the Financial Services industry. She joined TD Bank in 2004 as a trader in the Direct Investing business and has held progressively senior roles in areas such as Product Management, Communications, Wealth Management, Training, Relationship Management, Sales Leadership, HR and Customer Experience. Keisha has supported businesses in Central and Atlantic Canada, with clients in the UK, Caribbean and Asia.
In her current capacity, Keisha develops customer, community and colleague strategies a key part of TDBG's Canadian Retail operations. Her strengths in leadership, relationship building, adaptability, innovation, problem solving and people development continue to serve her well in leading and advising our senior executives.
Keisha is also a TD Champions Award recipient.
National Council for Persons with Lived Experience, elected by the eligible voting delegates/members
Leora Simon

Leora Simon is a research coordinator/ administrator at McGill University in the Department of Epidemiology, Biostatistics and Occupational Health. She has a strong background in biomedical research and completed her Master's in Experimental Medicine at McGill following a research-intensive B.Sc. on mechanisms of human disease at UBC. Leora's passion for improving health care lead to early involvement in patient engagement initiatives such as Patient Voices and the Community Engagement Advisory Network. She was the previous coordinator of the Integrated Research Network for Patient-Oriented Research at McGill and has participated on numerous advisory committees including the McGill Primary Care Research Network and ACCESS Open Minds.
Leora is the current Chair of the National Council of Persons with Lived Experience.  She has been the Quebec representative on the council since 2018.
Division Representatives, elected by eligible voting delegates/members
National Chief Executive Officer
Margaret Eaton
National CEO, the Canadian Mental Health Association
Read Bio
Margaret Eaton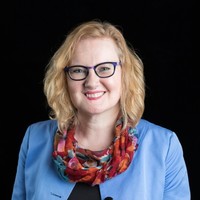 Margaret joined the Canadian Mental Health Association (CMHA) as National CEO in January of 2020. Along with a deep compassion for those facing mental health and addiction issues, she brings with her over 20 years of leadership experience in the non-profit sector.  
A natural problem-solver and connector, Margaret is excited by the opportunity for CMHA to work collaboratively with key partners across Canada to reimagine the mental health system in Canada.  A key priority in this effort is to reduce mental health inequities experienced by Indigenous peoples in this country. She models openness about her own anxiety and depression with a firm personal belief in the power of sharing and healthy dialogue.  
Prior to joining CMHA, Margaret served for seven years as Executive Director of the Toronto Region Immigrant Employment Council (TRIEC), a multi-stakeholder council that brings leaders together to create and champion solutions to better integrate immigrants in the Greater Toronto Area (GTA) labour market. At TRIEC, she was instrumental in increasing the impact and scale of the organization's work, spearheading key partnerships with LEAP the Centre for Social Impact and supporting other cities to replicate the successful TRIEC model of immigrant integration with partners in Helsinki, Finland and Stirling, Australia.  
Previously, she served as President of ABC Life Literacy, a national organization that inspires adult Canadians to increase their literacy and essential skills. She was also active in publishing in leadership roles with the Association of Canadian Publishers and Magazines Canada.  She has also held marketing and fundraising roles in leading Canadian arts organizations including the Stratford Festival, Tafelmusik Baroque Orchestra and the Royal Conservatory of Music.    
She has volunteered as a mentor for TRIEC and for the Canadian Marketing Hall of Legends where she supported immigrant professionals to find career success.  Margaret has also volunteered on numerous boards and committees, including the Toronto Newcomer Leadership Table, Ontario Office of the Fairness Commissioner Advisory Committee, Advisory Committee for the Ontario government's first Culture Strategy, Panelist for the federal government's Report on the Employment Challenges of New Canadians, CERIS, WorkInCulture, Bad Dog Theatre, BookNet Canada and the Canadian Copyright Institute.   
In 2012, she was awarded a Diamond Jubilee medal for contributions to literacy and culture. 
Margaret has an MBA from the Schulich School of Business at York University. 
National Executive Coordinator