You are currently on the:
National Site
Visit our provincial websites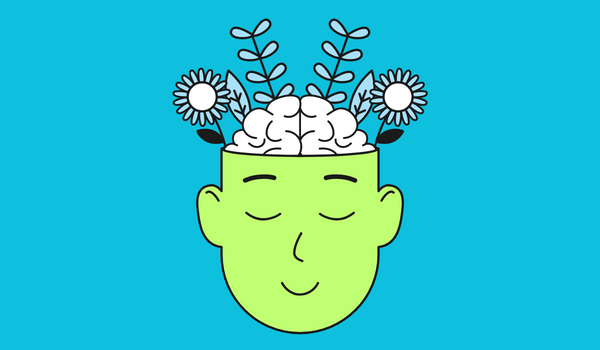 Understanding brain health and its connection to mental well-being
Mar 16, 2023
The brain is one of the most complex and fascinating parts of the human body. It is responsible for all functions of the body including how we move, communicate, make decisions and interpret our surroundings. Our brain also processes our thoughts, behaviours, feelings, and emotions. This is why we can't talk about mental health without looking at brain health.1
According to the World Health Organization, brain health is the state of brain functioning across cognitive, sensory, social-emotional, behavioural and motor domains, allowing a person to realize their full potential over their life course. 2
Looking after our brain health can improve our overall cognitive functioning, resilience, and our psychological well-being. It helps us cope with day-to-day stress and live a meaningful life.
Here are things we can do to protect our brain and promote good mental health.
Prioritize connection
Humans are social creatures. That's why connecting with people and our community doesn't just feel good, it's good for our mental health. When we spend time with people we care about, our brain releases higher levels of feel-good neurochemicals including oxytocin – also known as the love hormone. Whether it's a phone call, a coffee chat or a walk with a friend, these simple dates can help manage stress and promote positive feelings.
Move for your mood
Physical activity is the ultimate mood booster and a key player in fostering good mental health. When you exercise, your brain releases endorphins that reduce feelings of pain and increase feelings of pleasure. Exercise can also help you cope with stress, reduce anxiety and depression, help you think clearer and increase self-esteem.
Engage in a new hobby
Hobbies such as painting, playing an instrument, gardening, or reading have been shown to improve mental health by combatting stress and reducing anxiety and depression. Learning new skills not only keeps your brain active and engaged, but it strengthens the brain's neuroplasticity which promotes overall cognitive functioning and healthy aging.
Practice sleep hygiene
Quality sleep is not only an important aspect of our well-being, but it's also fundamental to our brain health. While we sleep, our brain processes memories, repairs and reorganizes cells, removes toxins, and releases important molecules such as proteins and hormones. Practicing healthy sleep habits like setting a bedtime, maintaining a consistent sleep schedule, and finding ways to unwind before bed can go a long way towards keeping us healthy.
Get help if you need it
If you or a loved one needs support, there are many programs and resources that are available to you:
– Please contact your local CMHA or visit the Government of Canada's Wellness Together portal.
– If you're a young person, try the youth peer-to-peer online community.
– If you are thinking of suicide, please call Talk Suicide at 1-833-456-4566 toll free in Canada (1-866-277-3553 in Quebec) or dial 911.
Want to do more? Advocate for mental health care.
Canadians need and deserve mental health care. But only some of us will get it. That's because it's either unavailable or isn't covered by public health insurance. It's time we invest in community mental health supports to protect and promote brain health across Canada. Join us in asking to federal government to Act for Mental Health. 
[1] Levitt, D. A. (2022, October 6). Why Mental Health is Brain Health. Your Health Matters. Retrieved March 9, 2023, from https://health.sunnybrook.ca/mental-health/why-mental-health-is-brain-health/
[2] World Health Organization. (n.d.). Brain health. World Health Organization. Retrieved March 9, 2023, from https://www.who.int/health-topics/brain-health#tab=tab_1