You are currently on the:
National Site
Visit our provincial websites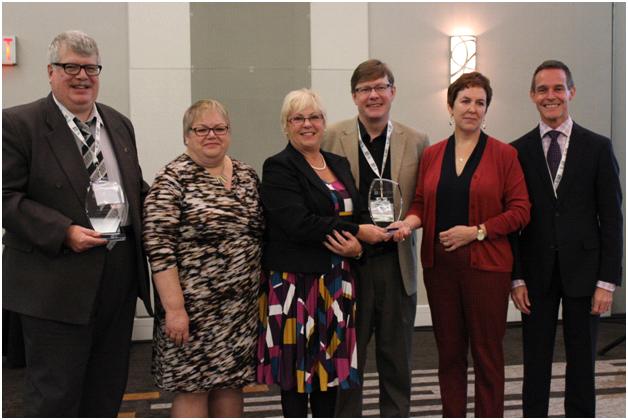 The CMHA National Award Winners for 2013 are…
Nov 7, 2013
The nation-wide conference was a great success, and the presentation of the awards added to the excitement of the event.
The Consumer Involvement Award which honours a consumer who best exemplifies self-determination and a strong sense of advocacy, and who has made an outstanding contribution to the involvement of consumers within CMHA and in society in general, was presented to Edward Sawdon, from Newfoundland and Labrador. The award honours all past, present and future consumer leaders and recognizes CMHA values in embracing the voice and promoting the inclusion of people with mental health issues.
The Strengthening CMHA Award – new to the awards roster this year – is presented to a region, branch, division or national level (one or a combination) or an individual who has provided inspirational leadership, innovation and excellence within CMHA related to our collective goals and core functions. This award recognizes CMHA's rich history, and is meant to increase solidarity across the organization. In the inaugural year of this award, CMHA Moncton and Ms. Helen MacDonnell were awarded this honour for the very successful program, Women and Wellness.
An honourable mention for the Strengthening CMHA Award was given to Stella Lee of the CMHA Vancouver- Burnaby for her work as founder of the Chinese Mental Health Promotion program, which helps countless people in the Chinese community.
Congratulations to all our winners, and we look forward to seeing more nominations next year!