You are currently on the:
National Site
Visit our provincial websites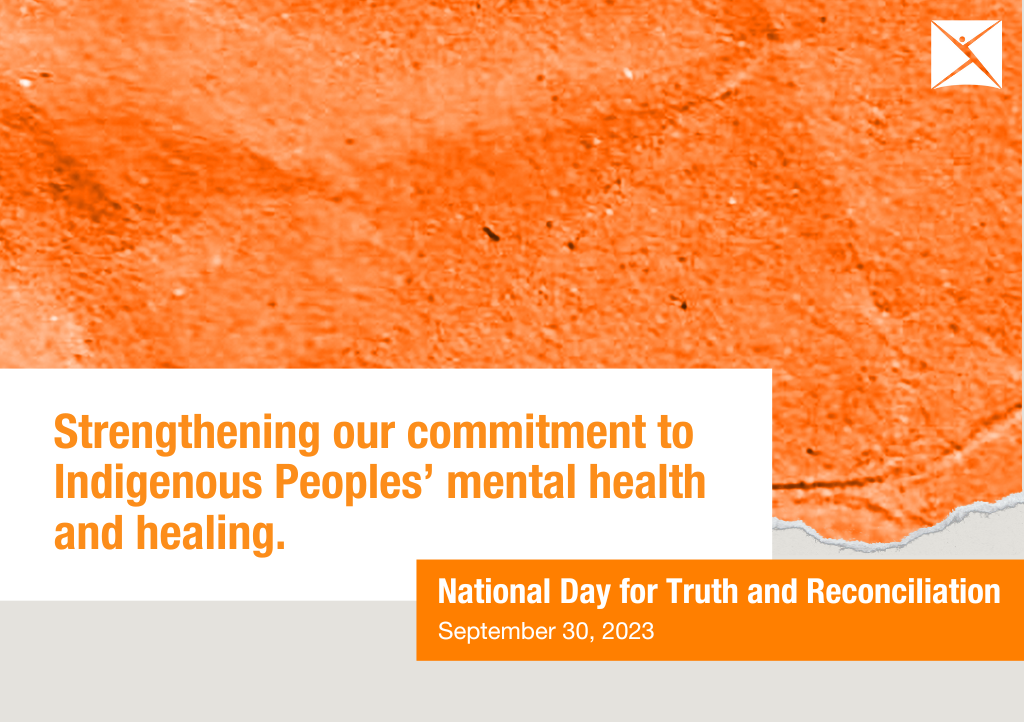 The Canadian Mental Health Association marks National Day for Truth and Reconciliation
Sep 25, 2023
September 30, 2023 marks the 3rd National Day for Truth and Reconciliation and the 10th anniversary of Orange Shirt Day. Orange Shirt Day began as a day of remembrance and action to promote awareness about the impact of the residential "school" system on Indigenous Peoples in Canada. Residential "schools" were part of the wider system of colonial and genocidal government policies. These are not merely historical. Their legacy lives on and continues to impact the mental health and well-being of Indigenous Peoples.
We acknowledge that, as the largest and one of the oldest providers of community mental health services in Canada, the Canadian Mental Health Association (CMHA) has a responsibility to recognize and address the harmful ways the mental health system has upheld and perpetuated colonial practices and failed to respect the human rights of Indigenous Peoples.
We also call on those who deliver health, education, and social services, and decision-makers at all levels to implement the Calls to Action of the Truth and Reconciliation Commission (TRC) in support of Indigenous mental health, healing, and well-being.
Reconciliation will require us to think deeply, to acknowledge past and present harms and to take responsibility. It will require transformation. While some of this work is well underway in parts of our federation, as an organization we are just at the beginning. The Canadian Mental Health Association has created a working group dedicated to laying the groundwork for decolonizing our programs, policies and practices. On this National Day for Truth and Reconciliation, we commit to doing this work with respect, honesty, humility and truth.
To learn more about reconciliation, visit the National Centre for Truth and Reconciliation website here.