You are currently on the:
National Site
Visit our provincial websites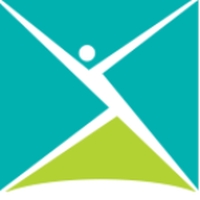 Statement on police and wellness checks
Jul 6, 2020
Mental illness is not a crime
The Canadian Mental Health Association (CMHA) is deeply concerned by the recent deaths of individuals experiencing a mental health crisis across Canada stemming from interactions with the police. Each of these deaths is an unacceptable tragedy. We extend our condolences to the families, loved ones and communities mourning these deaths, and call on decision-makers to heed the urgent calls for truth, accountability and change.
These deaths are the most recent in what has been a terrible history of fatalities involving people in mental health crisis situations. Systemic racism, including anti-Black and anti-Indigenous racism, has gravely increased the risks associated with experiencing a mental health crisis.
These tragic deaths also have a history rooted in Canada's long-standing inadequate investment in mental health. Care providers, service users and other advocates have long been united in calling attention to this. The absence of effective crisis care, and the default reliance on police officers in responding to a mental health or addictions related crisis, is the result of decades of systemic underfunding of mental health and substance use services across Canada.
Many persons with lived experience of mental illness or a mental health issue tell us they have experienced positive, life-saving care from well-trained and compassionate police officers in Canada. Unfortunately, this is not always the case. Moreover, stigma and discrimination can keep those who have had a negative experience with police while in crisis from coming forward, or from being believed if they do lodge a complaint.
A properly funded mental health care system would not only allow us to better respond to mental health crises, but allow for earlier intervention and treatment to help prevent mental health crises in the first place. Experiencing a mental health crisis is not a crime, and the response must be a health-care response, not a law-enforcement response. A successful model may involve peer support specialists or rapid-response teams of mental health professionals either working alongside, embedded within—or instead of—the police. Whatever the model, the primary concern of first responders to emergencies involving a mental health crisis must be de-escalation and well-being.
Branches, regions and divisions of the CMHA federation and our community partners across Canada have on-the-ground experience with improving emergency first response to mental health crises, as well as deep policy expertise on solutions appropriate to their region, province or territory. We urge governments to:
reach out to the leading voices of mental health advocacy and care in their jurisdiction;
fully incorporate the voices of people with lived experience of mental health issues and illnesses in their decision-making for change;
invest in community-level mental health care solutions to mental health crises; and
acknowledge the role of colonialism and racism, particularly anti-Black and anti-Indigenous racism, in our systemic failure to deal safely with mental health crises.
Health emergencies require a health care response. We must all commit to doing more.