You are currently on the:
National Site
Visit our provincial websites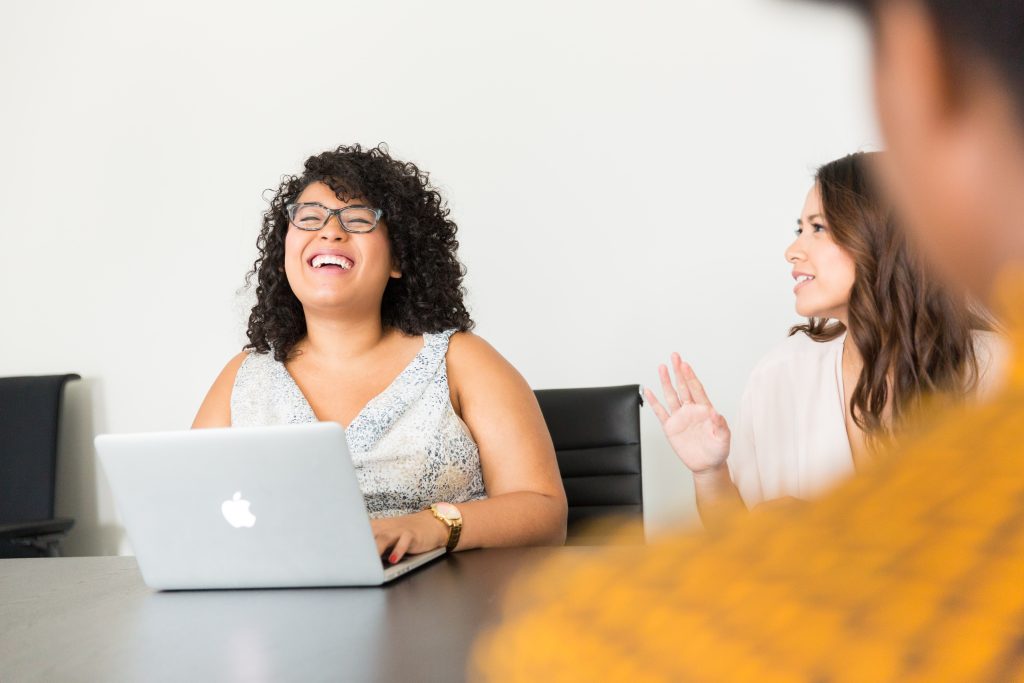 Not Myself Today: Transforming mental health in the workplace 
Aug 16, 2022
By Martha Li

High levels of employee burnout. Increased sick leaves. Surging benefits claims. Since the COVID-19 pandemic began, Canadian employers have been grappling with the mental health effects of the pandemic on employees. Marta Rozman is all too familiar with poor mental health among employees. Marta is the HR business partner at Allianz Global Assistance, a travel medical insurance company with nearly 600 employees in Canada. "Since the pandemic began, there has been a noticeable increase in employees utilizing existing mental health and wellness resources," says Marta. "Currently, seventy-five percent of processed claims among our employee workforce are associated with long-term absences related to mental health issues." Employees are struggling and employers have sensed the urgency to mitigate the effects.
Prioritizing workplace mental health
Marta is in charge of health and wellness programs at Allianz Global Assistance. She says the company is always on the lookout for resources that send a clear message to employees that mental health in the workplace is a priority. That's where Not Myself Today comes in. Not Myself Today is the workplace mental health program spearheaded by the Canadian Mental Health Association (CMHA). Marta says: "Not Myself Today is a simple and practical resource for providing mental health support to our employees."
Not Myself Today in the workplace
Employers subscribe to Not Myself Today on an annual basis and have access to content that has been developed through the lens of psychological health and safety and how to address mental health in the workplace. Available in English as Not Myself Today, and as Ça va pas aujourd'hui in French, it has been proven to be an effective way to support worker productivity – and the company's bottom line. Marta says that the content has a "Canadian feel," which makes the activities and information relatable.
Once a company subscribes to the program, they receive a physical toolkit that includes mood buttons, fact sheets, quizzes, and mental health tips. The toolkit is designed to be an employer's campaign-in-a-box, filled with resources curated for sparking dialogue among employees about mental health issues.
Accessing mental health support anytime, anywhere
Along with the toolkit, organizations gain access to a unique, subscription-only digital platform for their employees. The online portal features five modules that cover topics such as preventing and detecting burnout, identifying and managing job-related stressors, and inclusive language. Each module is designed around a mental health key area of focus and contains educational content such as videos, resource sheets, on-demand webinars, and easy-to-follow lesson plans. Managers have exclusive access to additional resources specific to their role.
Return on investment
Organizations that implement workplace mental health programs like Not Myself Today see tremendous return on investment in terms of reduced disability claims and benefits, and presenteeism. They also see returns in reduced severity, impact, and duration of mental illness among employees. "Not Myself Today aims to support mental health at work," says Rucha Shelat, National Account Manager of Workplace Mental Health at CMHA. "Using the program, employers can raise awareness about mental health and foster safe work cultures." Going by the numbers, Rucha's words ring true. Since 2013, more than 1,000 employers have invested in Not Myself Today, with 99% of participating organizations reporting the program helped create a better workplace.
Building a psychologically safe workplace
To encourage employee engagement, the online portal for Not Myself Today is accessed anonymously. While the employer cannot see which specific employees are using the program, they are able to gather data that gauges overall employee morale. Employers can then use this information to implement policies that create a safe and healthy workplace for employees.
CMHA receives glowing feedback from Not Myself Today subscribers. "We often hear from employers that the program has made a real difference in their workplace culture," says Rucha. "It's very rewarding to know that the program has affected organizational policies related to mental health."
Not Myself Today is a social enterprise of the Canadian Mental Health Association (CMHA). All funds generated by Not Myself Today directly support the work of CMHA and the development, execution, and evaluation of the Not Myself Today initiative.
To learn more about Not Myself Today, contact CMHA at notmyselftoday.ca.