You are currently on the:
National Site
Visit our provincial websites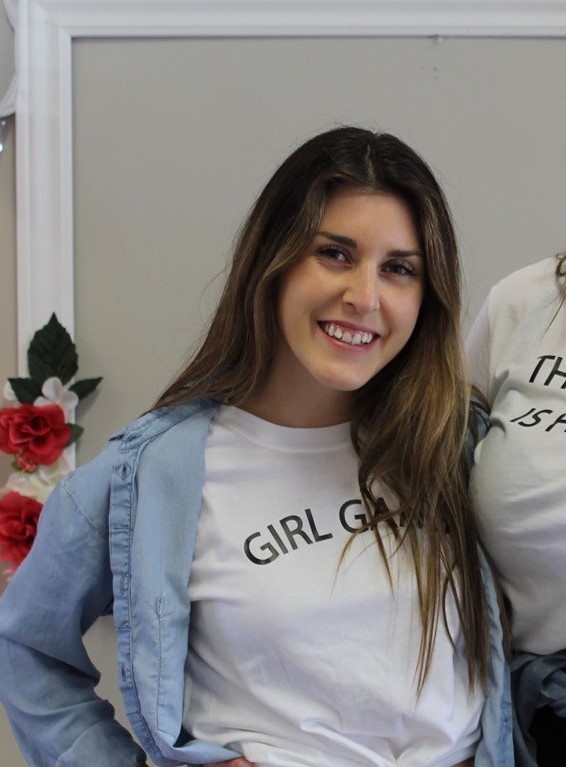 My mental health is your mental health
Jul 18, 2019
By Marissa Lair, Guest blogger
Since my pre-teen years, I've always been surrounded by conversations related to mental health. After tragedy struck my rural town, we were jolted into a world busied with crisis counsellors, fundraisers, school assemblies and rallies for mental health awareness. I knew about mental illness and had an idea of the different forms it may take, but until then had never given it much thought. It's odd looking back now to see how intimately mental well-being is intertwined with my everyday life, but it took extreme circumstances for these taboo conversations to come to the forefront.
I coasted through high school and university, as a very outgoing and personable young woman, never again considering my own health. Of course, I knew the realities of my peers living with mental illness and did my best to support them, but never felt like I could quite relate. I didn't have a diagnosed mental illness, so I didn't really need to mind my mind, right?
It wasn't until I graduated from post-secondary and entered this limbo area of not yet being a working professional but not within the comforts of the education system that I suddenly had no identity or direction. There's no instruction manual and there are no supports in place for this transitional period in life. I felt isolated and unheard after returning to my hometown. I could feel myself becoming increasingly drained. More emotionally exhausted. More unhappy. I pushed myself in a job I didn't love until my physical body gave out. It was at this point I recognized that my mental health needed as much care as my physical health.
I started talking to some friends of mine and letting them know how misplaced I was feeling. I approached peers who had just graduated and started bringing up these conversations at lunch dates. To my surprise, we were all in the same boat. We all shared these feelings but either didn't know how to communicate them or didn't want to burden others. On a whim one day, when I was feeling particularly brave, one of my closest friends, Gillian, and I created a community group for young women.
We recognized that we couldn't be the only ones in this head space. As young women ourselves, we wanted to create a space for girls to support each other. We had no clue what this looked like, but we felt an urgency in our mission. We created a Facebook page and started sharing our stories. We started by being transparent with both our trials and triumphs. We desperately wanted other adolescents who were feeling isolated to know there was a place for them to share their stories, too. We called our group HERstory: Women's Empowerment Initiative.
Being a part of a community group changed my perception of my mental health. It made me realize that, though I don't have a diagnosed mental illness, I do have mental health. And, so do you.
It's not something to be ashamed of, or carry silently, when it becomes unhealthy. We all have good and bad days and I've been able to go through those bad days with supports available, should I wish to use them.
I've learned that we are all connected through shared experiences, and our community does that through storytelling. You would be amazed at how valuable this practice can be, regardless of who you're hearing it from. We recently opened our group to women of all ages. We were astounded to realize how deeply we related or empathized with experiences from women 40 years our senior. I have felt so empowered being surrounded by a group of like-minded individuals. and hope we continue to inspire women as we move forward with our organization.
I am not "better." I am not immune to feeling sad and I am still doing some soul searching to find my purpose. But I am a work in progress, just like my peers.
I am prioritizing my self care and surrounding myself with people who lift me up. I am on fire with creating connections and showing those around me that we are not so different after all.
My mental health is your mental health. My story is your story. Don't you see?
Learn more about how you can get involved with HERstory: Women's Empowerment Initiative by following us on Facebook and Instagram @herstorygreybruce or visiting herstorygreybruce.com
Marissa recently graduated from Wilfrid Laurier University with a degree in International Development and a passion for promoting social justice. She is a strong women's advocate and hopes to become further involved in social services and mental health advocacy in the future.