You are currently on the:
National Site
Visit our provincial websites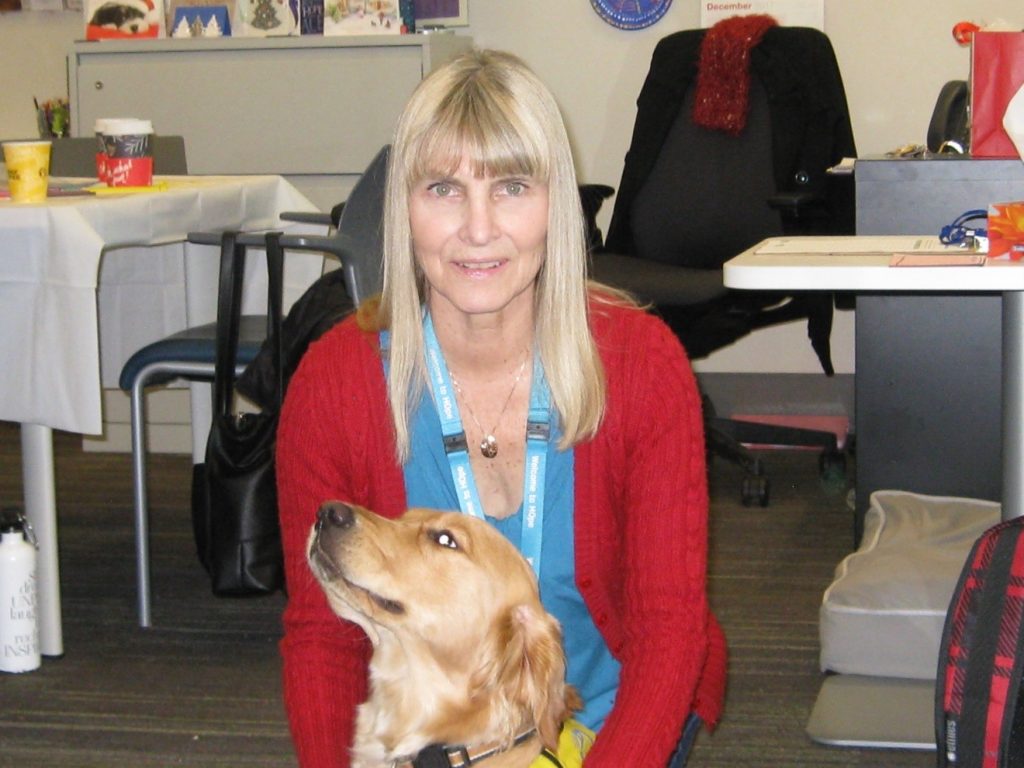 MJ & Juniper's Story – CMHA North & West Vancouver
Mar 12, 2018
At that heart of this CMHA story is MJ (and Juniper, the dog).
MJ is a CMHA peer navigator and Juniper is her new pet therapy dog. Together, they are helping people find their way through the mental health system, and clearing a path to recovery.
Peer support is emotional and practical support between two people who share a common experience and MJ is a skilled peer supporter. She has worked for many years guiding and supporting people, no matter where they are on their mental health journeys. Her new sidekick has brought her work to a whole new level. Patients at the HOpe Centre Atrium, members of the public, and a host of new volunteers flock to see MJ and Juniper on Pet Therapy Days.
It's the calming environment of the centre that brings people in, and it's MJ and Juniper who bring them back again. They feel welcome here. And whether it's for a walk, or just a quiet visit, mixing peer support and pet therapy is a healing combination.
The word is getting out: MJ is taking the show on the road to the National Conference on Peer Support in Calgary, in May of 2018. There she will share the magic that happens when you put peer support and pet therapy together.
MJ and Juniper's story is just one of many community stories we are highlighting in honour of #CMHA100, a national celebration of 100 years of community mental health in Canada. To learn more, or to find resources near you, please visit https://cmha.ca/find-your-cmha.