You are currently on the:
National Site
Visit our provincial websites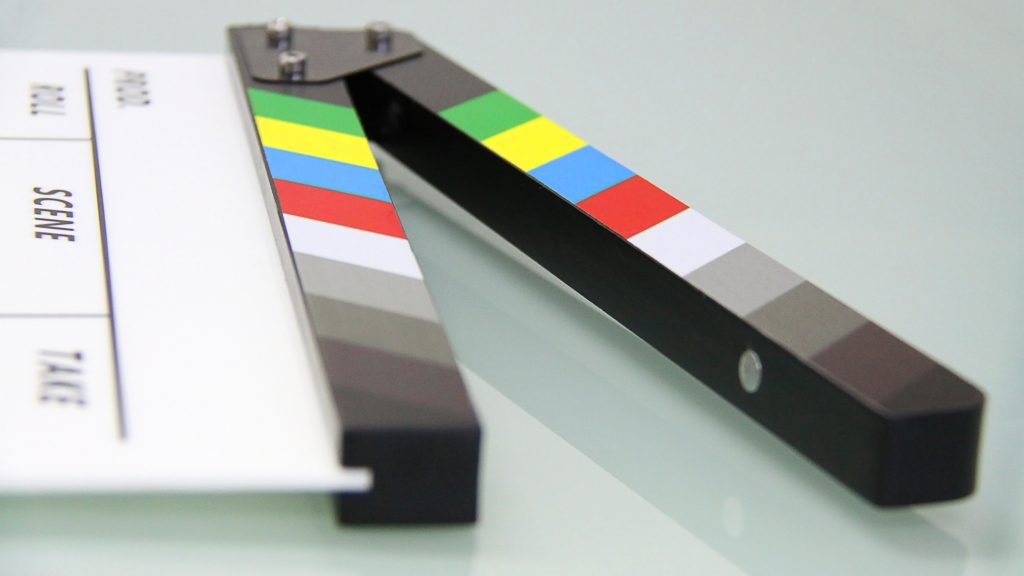 Mental health in media and the power of positive portrayals 
Aug 24, 2022
Entertainment and media can influence us in many ways, both positively and negatively, and how mental illnesses are portrayed through these media has the power to potentially heal – or harm – an audience.
For the past eight years, Au Contraire film festival has been showcasing films that explore mental health and mental illnesses. The purpose: to destigmatize mental illness and bring people together through storytelling and lived experiences. This year, you can also participate online.
Here at CMHA, we also aim to tackle stigma and reduce negative perceptions around mental health. One part of this is addressing how mental illnesses are depicted in mainstream media. For instance, films with accurate and positive representations of mental illnesses, and mental health generally, can increase awareness, reduce stigma, and make people feel seen and less alone.
To celebrate the Au Contraire film festival coming to your own screens October 22-24, we asked our colleagues at CMHA to share their recommendations of films with positive portrayals of mental health and addictions.
Inside Out (2015)
Inside Out follows a young girl named Riley and her emotions – Joy, Fear, Anger, Disgust and Sadness – as she navigates a new city, house and school. The film does an excellent job of identifying our feelings and naming our emotions. This simple practice can actually support our mental health and help us – and others around us – understand what we're going through.
Silver Linings Playbook (2012)
Recently diagnosed with bipolar disorder, Pat moves back in with his parents as he tries to rebuild his life and reunite with his ex-wife. Along the way, Pat meets Tiffany, a girl with mental health issues of her own. The film Silver Linings Playbook demonstrates the importance of relationships and family support for individuals with mental health problems.
A Beautiful Mind (2001) 
Based on the real life of brilliant mathematician John Forbes Nash Jr., A Beautiful Mind is a portrayal of one person's experiences of schizophrenia and how it was treated in the 1950s. This historical interpretation of living with a serious mental illness may contribute to greater understanding and compassion. 
The Perks of Being a Wallflower (2012)
The Perks of Being a Wallflower is about Charlie, an introverted high school student who befriends two seniors and discovers the joys of friendship and first love while confronting his past. This coming-of-age tale is a raw look at the high school experience that touches on serious matters of suicide, grief, anxiety and trauma. The Perks of Being a Wallflower presents the power of recognizing when you are struggling with your mental health, speaking up, and seeking help for your concerns.
Little Miss Sunshine (2006)
In Little Miss Sunshine, a family takes a cross-country trip in their VW bus as they try to get their young daughter into the finals of a beauty pageant. The story taps into complex family dynamics and reveals various themes of depression, substance use, suicide and more. Little Miss Sunshine highlights how we as humans are all facing our own challenges.
Good Will Hunting (1997)
Will Hunting, a janitor at an American university, has a gift for mathematics. He seeks and finds direction through a profound relationship with a psychologist, played by Robin Williams (a celebrated actor who would go on to lose his life to suicide many years later.) Good Will Hunting reveals the power of human connection in relation to our mental health journey.
What's Eating Gilbert Grape (1993)
A young man in a small American town struggles to care for his intellectually disabled younger brother and obese mother while attempting to pursue his own happiness. What's Eating Gilbert Grape showcases the human experience and the feelings that come with it. The film touches on overarching themes of mental health while emphasizing how certain life events can help build resiliency.
La vie avec un brin de folie (2004)
La vie avec un brin de folie is a short, animated production that follows two individuals, a former psychiatrist and worker, as they share their thoughts on the treatment of mental illnesses, while debunking myths and prejudices about mental illness.
Il ventait devant ma porte (2014)
This feature documentary, Il ventait devant ma porte, follows filmmaker Pierre Goupil, who has bipolar disorder, as he recounts his difficult relationship with the illness and looks back on his journey as an artist in a society that marginalized him. The film celebrates the act of creation, social ties and the freedom of the individual.
Ces voix oubliées (2008)
Ces voix oubliées follows 15 people with mental health problems who are invited to participate in a program that promotes recovery through singing. As singers, they will go on to record an album and perform on stage before a large audience. The documentary spotlights a sense of community and how creative outlets can support those with mental illnesses.
Analyzing how mental health is being portrayed in media is a great exercise that can reduce stigma and drive social change. These thought-provoking films, and others that positively portray mental illnesses, can increase our empathy buckets and provide a sense of hope for those living with their own lived experiences.
Be sure to follow us on Facebook, Twitter and Instagram for upcoming details on how to receive a 50% discount to the Au Contraire digital festival!