You are currently on the:
National Site
Visit our provincial websites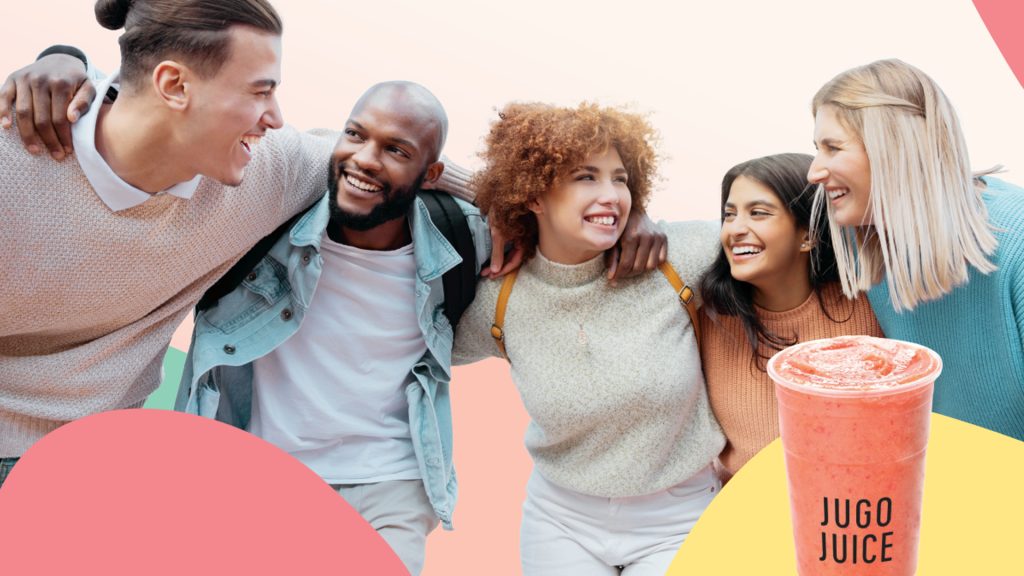 Sip and support mental health: Jugo Juice donating $1 per smoothie sold this June 21st for National Smoothie Day to the Canadian Mental Health Association!
Jun 13, 2023
Let's face it – you were probably already going to treat yourself to a cold drink on the first day of summer, and this year every Jugo Juice location across Canada is donating $1 dollar per smoothie to CMHA National so now you have a good excuse for you and your friends to plan a break.
In return, we're excited to share some FREE (yes FREE) resources to help support good mental health.
We know there's a connection between practicing self-care and enjoying positive mental health; it's all about taking care of your mind and body through exercising, practicing gratitude, and a few more things you may not have heard of!
Proceeds will go towards supporting CMHA's Campus Peer Support program, a post-secondary initiative that operates at five campuses across the country. Peer support plays an essential role in promoting personal growth, supporting mental health recovery and improving quality of life. Click here to learn more about the program
If you're looking for a quick mental health boost, we've also got you covered with a couple more resources here:
Or if you want to help understand your own mental health, use our tools to find out more about your needs:
We're so excited to be partnering with Jugo Juice for National Smoothie Day! Please take a look at their website to find a store near you on campus, downtown, and beyond!

If you or someone you know needs help, click here to find your local CMHA for programs and services.

If you are in crisis, please call 1-833-456-4566 toll free in Canada (1-866-277-3553 in Quebec) or dial 911.