You are currently on the:
National Site
Visit our provincial websites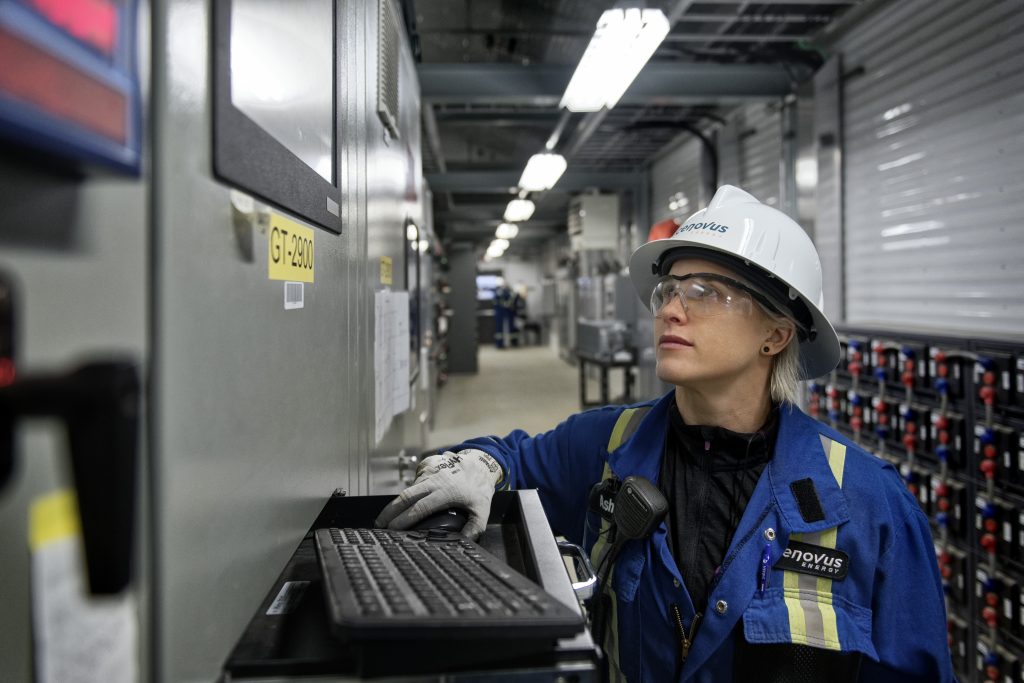 Improving the mental health of energy sector workers
Dec 15, 2022
Energy sector workers face some unique, and some not-so-unique, challenges to mental health and well-being, particularly those who fly in and out of remote locations, including Alberta's oilsands. Research indicates that fly-in-fly-out workers experience more work-related and general stress, and higher incidents of diagnosed long-term health conditions than the general population.
Some workers in the sector are challenged with strained relationships, loneliness and stress from being away from home. Stigma and in some cases, a lack of psychological safety, remain a pervasive barrier to workers seeking and accessing support.
One Canadian energy company is addressing these issues through a workplace mental health program called Not Myself Today®. Cenovus, an oil and gas company headquartered in Calgary, Alberta, initiated Not Myself Today® more than four years ago and offers it to all staff, including contractors. The program, delivered by the Canadian Mental Health Association, National, is a turn-key mental health initiative that provides learning modules, resources and helpful information for employees to improve their mental health at work.
Cenovus' Well-being Specialist, Leora Hornstein, implemented the program in 2018 after being asked by a senior leader to find a way to support mental health within the organization. Having heard about Not Myself Today® through peers and research, she liked that the program offered a turnkey solution – essentially a program in a box that she could introduce almost immediately.
Hornstein says that while the program is a great turn-key solution, it's important that there be a well-thought-out implementation plan to ensure the program is utilized to its fullest potential.
"We put together a strategic engagement plan before launching the program because we wanted it to be sustainable throughout the year and for the future," she says. "We wanted our staff to understand that this program wasn't just a one-time initiative. It's a key part of a mental wellness strategy that we were serious about, and that it would be engrained in the culture for years to come."
Being a global company with offices across Canada, the U.S. and the Asia-Pacific region, Hornstein says they had to be thoughtful in the roll-out plan so that it would make sense for both corporate and field workers. She explains that she recruited ambassadors from across the organization to champion and help deliver the program and its materials to their teams.
Additionally, Hornstein and her team are very active in continuously promoting the program via targeted well-being campaigns, such as Mental Health Week in May. She explains that she will leverage program resources, such as from the Learning the Basics module, in her communications to promote mental health literacy and awareness. Resources from the program get tied in holistically to well-being programming throughout the year.
Hornstein says this approach has contributed to the success of the program.
"Our positive impact has come from the way we were able to integrate the program into the culture of our organization," she says. "We take action to embed themes and tools into business practices, such as company townhalls, leadership development and onboarding. We've also used the program through a company merger to support staff's mental health through the transition."
Hornstein says she often hears anecdotal accounts that indicate the program is working effectively. A few years ago, there was a greater reluctance for people to speak about their mental health, but it's now more openly discussed in team meetings, during safety discussions, and in the lunchroom.
"The program has given our staff permission to say, 'I'm not myself today.' It's helped to reduce the stigma around talking about mental health."
To learn more about Not Myself Today® and how you can bring it into your workplace, visit www.NotMyselfToday.ca.