You are currently on the:
National Site
Visit our provincial websites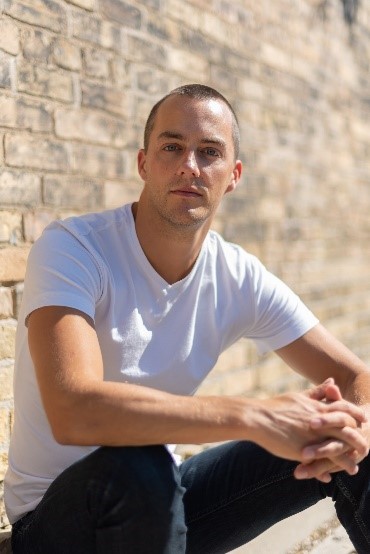 I'm Scott, I'm Human
Feb 25, 2019
By Scott Ste Marie
We create all sorts of labels for ourselves as we progress through our lives and enter new career paths. We are doctors, advocates, CEOs, managers, consultants, speakers, etc. We give ourselves these labels because it helps us make sense of our place in the world and provides us with a sense of accomplishment and growth. We also tend to do this with mental illnesses and are defined by our own diagnoses. There are multiple reasons for why we do this, but I want to focus on the most important label of all: human.
We are all in this together, my friends. What we need to do is take a step back and realize that as a species, we need to work with each other and understand our own fragility when it comes to our mental health. For the past 200,000 years, humans have developed a hard exterior that brought us to this very moment. However, beneath this shell that encouraged our evolution and survival, we need to acknowledge our soft, jelly centres.
Acknowledging my imperfections, my struggles and accepting an illness I couldn't always control made me realize how delicate I truly am. The more I could grasp this concept of imperfection and my jelly centre, the more I was able to relate to others and gain this greater sense of humanity. This also means that while in continual recovery, mistakes or relapse do not invite a sense of failure or defeat. Mistakes are the ongoing proof of my humanity and remind me to take that step back and smile with my fellow humans.
It's actually pretty simple: all people want is to belong, be understood and be loved—this is the human condition. If we know that our needs are the same as everyone else's in the world, how could we ever reject someone seeking help? How could we not speak up about our own struggle? If we know our emotional needs are the same as every other human on earth, we can finally realize we have nothing to hide.
When we adopt the human perspective, we have the opportunity to see mental health for what it truly means and to accept ourselves and others in their most vulnerable states. It doesn't matter if you're a man, woman, teacher, lawyer or CEO—our label is human.
We're all in this together.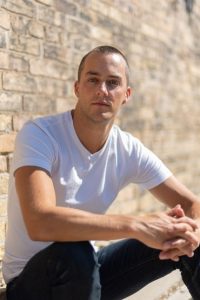 Scott Ste Marie is the founder of Depression to Expression and has been speaking openly and honestly about positive mental health since 2013, when he uploaded his first YouTube video about his experience with depression and anxiety. Scott's online mental health support community is now serving over 200,000 members and has reached over 10 million people around the world. He has worked for some big names, including Twitter and even the Canadian Mental Health Association, Ontario division.
Along with his online business, Scott takes his personality off-camera and teaches positive mental health to both businesses and schools across Canada. The ability to learn from others and share knowledge about mental health is what gets Scott out of bed every morning.