You are currently on the:
National Site
Visit our provincial websites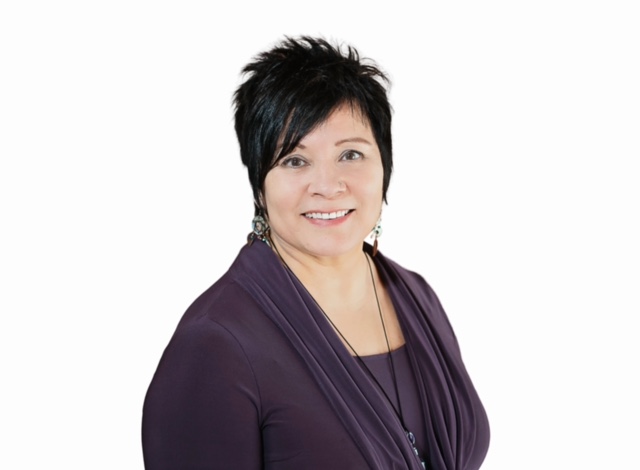 CMHA Volunteer Spotlight
Apr 20, 2023
During National Volunteer Week, we want to say a big thank you to all our volunteers who dedicate their time and energy to support mental health initiatives across the country. We are especially grateful for Sharon, who shared her inspiring story with us as part of the #CMHAVolunteerSpotlight. As the Chair of our Truth and Reconciliation Steering Committee, Sharon is committed to advancing Indigenous priorities in a meaningful and sustainable way. Her passion for mental health policy and expanding services is just one example of the impact our volunteers have on the mental health sector.
Why did you choose to volunteer with CMHA? I served as a CEO with a CMHA Branch for 6 years and prior to that as a Director of Services with the same Branch. I have a deep passion for advancing Mental Health policy, priorities and expanding services and this position has given me the opportunity to bring this passion to a national level. Additionally, I am personally and professionally committed to moving Truth and Reconciliation priorities forward in a substantial and meaningful way. As an Indigenous woman I feel that this meaningful action is imperative. CMHA National has a robust commitment to advancing this as a strategic priority and I was thrilled to be invited to support this work as the Chair of their Truth and Reconciliation Steering Committee.
What has been one of the highlights of your role in the mental health sector? My greatest highlight is to be part of a meaningful and transformative experience that happens as a result of integrating the Indigenous world view into a strategic priority. It was so exciting to witness the transformation that happened as a result of this process. CMHA National has a Board and Leadership Team who are 100% committed to moving TRC principles forward in a meaningful, substantive and sustainable way. I am so honored to be part of the process.
What advice would you give to someone who is interested in volunteering with CMHA? If you care about people, want to see things change in a real way and believe that Mental Health Care should be Universal Mental Health care for all – become part of the national platform. Join us as a Board Member, Volunteer or Donor and let's make real change happen.