You are currently on the:
National Site
Visit our provincial websites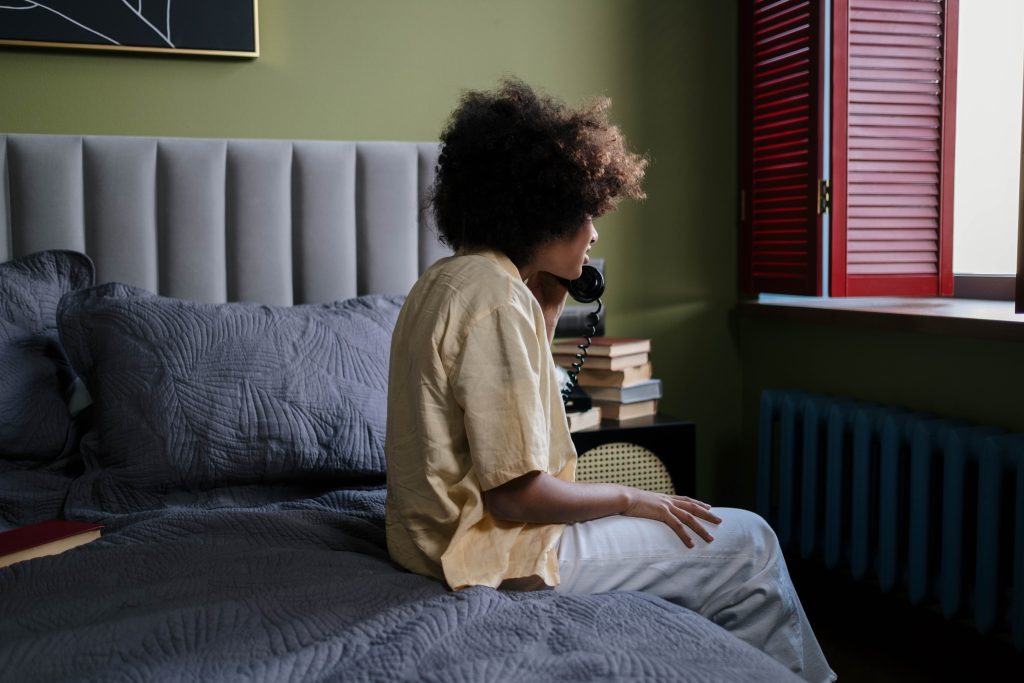 CMHA applauds the federal commitment to a three-digit number for suicide prevention and mental health crisis 
Sep 15, 2022
A national 988 number will improve access to critical crisis supports. Equal attention must be paid to ensuring Canadians have the mental health and substance use health care they need.
Every day in Canada, an average of 12 people die by suicide.1 The Government of Canada's decision to implement a national 988 mental health crisis and suicide prevention line. Most people who consider suicide do not actually want to end their life. Rather, they want the pain of dealing with unbearable feelings or situations to end. The 988 number will save lives.
Crisis lines, which aim to deescalate a person's crisis, psychological distress and risk of suicide, are an integral part of our public mental healthcare system. However, the mental healthcare system must also work to prevent a crisis in the first place and help people recover from the crisis. Currently it is a system that is ill-equipped to meet people's needs.
A three-digit number will serve all of Canada, lessen the confusion related to the existing patchwork of crisis lines across the country, and improve access to critical crisis supports. It represents a big step towards reducing the stigma around talking about suicide, and about suicidal thoughts.
The volume of calls coming to 988 will increase as the number is promoted and gains awareness, just as it has in the US since the implementation of their 988 line in July 2022.2 Currently in Canada, local distress lines, including those operated by CMHAs, are already stretched thin, are often run by volunteers, and have faced increasing volume of calls year over year. The federal government must provide sustainable funding and resources for the line, so it is adequately staffed. Such resources must also permit diverse modes of communication, such as texting and live chatting, to assist individuals who may not be comfortable talking, or who may not have privacy to make a call.
Although the government suggests that it is doing whatever it takes to ensure people across Canada have the best possible mental health and crisis invention supports and resources3, people in Canada require – and don't currently have – universal mental health care. Crisis lines are intended to address immediate distress. They are neither short- nor long-term substitutes for emergency medical care, therapy, or other mental health care supports. As we look ahead to the November 2023 implementation of the 988 line, it is crucial to pay equal attention to ensuring people have the mental health and substance use health care they need, when they need it, wherever they are. To help people find local supports, 988 must be connected to other emergency systems, such as 911, and community-based resources, like 211. Suicide prevention and crisis response services must also be fully integrated into Canada's universal healthcare system, alongside a full range of publicly funded mental health and substance use health services.
We can all play a role in illuminating hope for a person considering suicide. You can find tips for recognizing and supporting someone who is having suicidal thoughts or feelings, and more information about preventing suicide here.
If you are experiencing a mental health crisis yourself, or know someone who is, there is hope and help:
Thinking of suicide? Please call Talk Suicide at 1-833-456-4566 anytime or text 45645 4p.m.-midnight ET.
For residents of Quebec, call 1-866-277-3553 or visit www.suicide.ca for support by text and online chat. 
About CMHA
The Canadian Mental Health Association (CMHA) is the most extensive community mental health organization in Canada with a presence in more than 330 communities across every province and one territory. CMHA provides advocacy, programs and resources that help to prevent mental health problems and illnesses, support recovery and resilience, and enable all Canadians to flourish and thrive.
About Talk Suicide
Talk Suicide Canada provides nationwide, 24-hour, bilingual support to anyone who is facing suicide. CMHA National is one of the founding partners of Talk Suicide Canada, a joint initiative with the Centre for Addiction and Mental Health (CAMH) and Crisis Services Canada funded by the Public Health Agency of Canada.  
[1] Statement from the Public Health Agency of Canada on the Canadian Radio-television and Telecommunication Commission's decision to implement a national three-digit number for suicide prevention and mental health crisis. 31 August 2022.
[2] HHS Secretary: 988 Transition Moves Us Closer to Better Serving the Crisis Care Needs of People Across America. 09 September 2022.
[3] From the Public Health Agency of Canada announcement on the decision to implement 3-digit suicide prevention and mental health crisis line: "The Government of Canada will continue to do whatever it takes to provide people across Canada with the best possible mental health and crisis intervention supports and resources."