You are currently on the:
National Site
Visit our provincial websites

Join us for Exploring Empathy: A Canadian Conversation
---
Join us to kick off CMHA Mental Health Week on May 2 at noon EST with a virtual conversation exploring empathy with three very passionate speakers and advocates. Join Sophie Grégoire Trudeau, award-winning humanitarian and CMHA National Volunteer; Michael Landsberg, Mental Health Speaker & Founder of #SickNotWeak; and Kayla Breelove Carter, Clinical Traumatologist for an hour of thoughtful conversation on how to bring empathy to life.

Emceed by professor Nick Petrella.
Join us for
---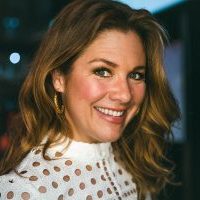 Sophie Grégoire Trudeau
Mother of three, mental health advocate and yoga teacher, Sophie Grégoire Trudeau is an award-winning humanitarian who brings her passion and commitment to the role of CMHA National Volunteer. She is an engaged advocate for many causes including women's and girls' rights, gender equality, mental health and self-esteem.

Michael Landsberg
Michael is an ambassador for Bell Let's Talk, an initiative raising awareness about mental health, and the founder of #SickNotWeak, a charity that reframes mental illness as a health issue, rather than a character flaw. Michael is also one of the best-known personalities in Canadian broadcasting, having been with TSN since its inception. He hosted Off the Record from 1997 to its finale in 2015 and is currently the co-host of TSN's First Up.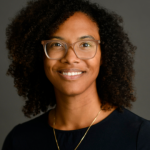 Kayla Breelove Carter
As a clinical traumatologist, Kayla works with individuals and organizations to increase their awareness and understanding of trauma, racial trauma, and adverse childhood experiences. When she is not providing counselling therapy or consultation work, Kayla enjoys contributing to CBC Morning Moncton and PEI, as their mental health columnist.

Nick Petrella
Nick is a professor and 1st year coordinator for the Health, Wellness and Fitness program at Mohawk College in Hamilton Ontario. Nick is a Strength and Conditioning Coach, Mental Health First Aid instructor with CMHA and mental health advocate. Nick is a keynote speaker working to break down the stigma associated with mental illness in the world.
---
C'est ça, l'empathie : le panel
Join us on May 4 at noon EST for a conversation (in French only) with
Sophie Grégoire Trudeau and Marc-André Dufour, and moderator Karen Hetherington.
Sign up here to reserve your place.