You are currently on the:
National Site
Visit our provincial websites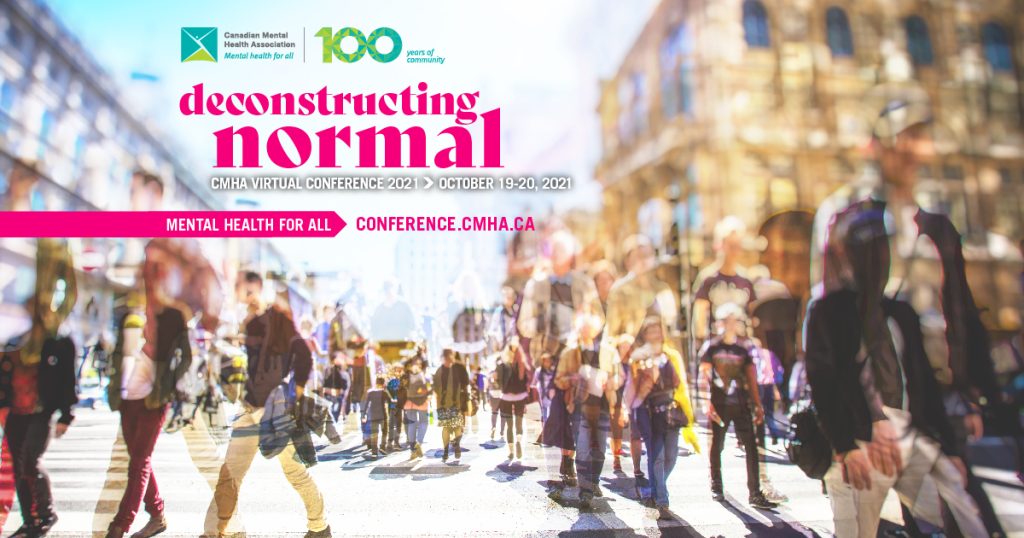 We'll be Deconstructing Normal – October 19 & 20
Oct 5, 2021
Through the endless months of the pandemic, how often have you longed for normal? But maybe normal's not a place we want to be. Even if we are used to it. Social injustice isn't "normal." Or systemic racism. Or a healthcare system that's forgotten mental health.
And what is this concept "normal" anyway? Think of it. Normal is everywhere. Everywhere judging our behaviour and shaping what we do. Shaping us, our institutions and our society.
Now's our chance to get up really close, and maybe even shake it up.
We will be busy Deconstructing Normal on October 19 and 20 at the 6th Annual Mental Health For All (MH4A) Conference. Join us on your very own screen for ground-breaking workshops, panels, and talks. And for tremendous opportunities to network.
Come meet the fascinating keynotes who will be unsettling normal and forging the path ahead: Vu Le, Stacy-Ann Buchanan, Dr. Javeed Sukhera and Dr. Carol Hopkins. Read up on them here.
And check out the full program here.
Set aside October 19th and 20th to explore what lies beyond normal. It's going to be good.
For more details, visit www.conference.cmha.ca or reach out to the conference team at [email protected].