You are currently on the:
National Site
Visit our provincial websites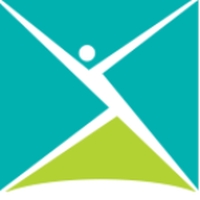 The Canadian Mental Health Association (CMHA) announces Margaret Eaton as new National CEO
Nov 7, 2019
FOR IMMEDIATE RELEASE
TORONTO (ONTARIO) November 7, 2019 – Joy Bacon, Chair of the CMHA National Board of Directors, is pleased to announce that Margaret Eaton will be joining CMHA as National CEO. Eaton is a passionate and visionary leader with an impressive profile that includes more than 20 years of leadership experience in the not-for-profit sector. She will assume the new role as National CEO on January 6, 2020.
"Margaret brings with her a proven track record of outstanding success in leading national organizations, with a focus on partnerships, governance best practices, fundraising and marketing," says Bacon. "We are thrilled with the high degree of interest and the calibre of candidates we interviewed throughout our extensive nationwide executive search. We couldn't be more confident with Margaret taking the helm at this pivotal point in CMHA's 101-year-long history of mental health leadership."
Eaton joins CMHA from her seven-year tenure as Executive Director at Toronto Region Immigrant Employment Council (TRIEC), where she led the organization to address the persistent problem of immigrant underemployment and improve the lives of skilled immigrants in the Greater Toronto Area. As a thought leader in the immigration sector nationwide, Eaton has launched programs with national scope and increased the engagement of community, government and corporate partners in TRIEC's work. She has been instrumental in bringing leaders together to create and champion solutions to better integrate immigrants into the labour market, with a firm belief that a collaborative approach achieves the greatest impact.
Prior to this, Eaton was President of ABC Life Literacy Canada, a national not-for-profit organization whose goal is to inspire Canadians to increase their literacy and essential skills. She also held previous roles as Executive Director of the Association of Canadian Publishers,
General Manager and Director of Research and Development at Magazines Canada and Superintendent of Culture at the Chatham Cultural Centre. Eaton also brings personal experience of living with anxiety and depression, and believes she has a responsibility as a leader to be transparent about her struggles to help normalize openness about mental health and mental illness in our society.
"Mental health has never been more top-of-mind in Canada. Perhaps because the need has never been so great," says Eaton. "With its nationwide scope and community roots, CMHA is the ideal organization to spearhead a movement to transform how we understand and support mental health in this country. I look forward to working alongside the 5,000 dedicated CMHA staff across 87 branches, regions and divisions as we launch our next ambitious five-year nationwide strategic plan."
Eaton holds a Master of Business Administration degree from the Schulich School of Business at York University and a Bachelor of Arts (Honours), English from the University of Waterloo.
She will build on the steady work of her predecessor, interim National CEO, Fardous Hosseiny, who has been in the post since May 2019. Hosseiny will be leaving CMHA on November 22, 2019, to pursue the new role of Vice President, Research and Knowledge Management at the Centre of Excellence on Post Traumatic Stress Disorder (PTSD) and Related Mental Health Conditions, located at the Royal Ottawa Mental Health Centre in Ottawa. CMHA National Director of Organizational Development Anna Demasi will step in as Executive Management Team Lead until Eaton starts her new role in January.
"Fardous has provided our organization with unwavering focus and poise in this six months of transition," says Bacon. "With a steady hand and a deep knowledge of the mental health and mental illness landscape in Canada, he has kept our organizational planning and evolution on track—we are in great shape to continue our forward momentum with Margaret, and we thank Fardous for his calm, unwavering and steadfast commitment to CMHA."
Eaton's go-forward focus will be on launching and implementing CMHA's next five-year nationwide strategic plan, and in service of that bold new vision to come, working with internal and external stakeholders across Canada to evolve CMHA's leadership position, build and promote collaborative partnerships and advance business development and fundraising goals.
"We are experiencing a profound shift in Canada. We have long spoken about the one in five people in Canada who experience mental illness, and the 'rest of us,'" says Bacon. "But there is no 'rest of us.' There's just us—all five in five of us have mental health. Margaret will be leading CMHA to ensure every person in Canada has access to effective mental health supports and proactive, everyday strategies that promote, protect and celebrate their mental health and well-being."
"On behalf of the CMHA National Board of Directors, I welcome Margaret to the CMHA family and look forward to working with her during this transformational time in the organization's long and storied history."
About the Canadian Mental Health Association
Founded in 1918, the Canadian Mental Health Association (CMHA) is the most established, most extensive community mental health organization in Canada. Through a presence in more than 330 communities across every province and one territory, CMHA provides advocacy, programs and resources that help to prevent mental health problems and illnesses, support recovery and resilience, and enable all Canadians to flourish and thrive. For more information, visit cmha.ca.
-30-
For more information, please contact:
Katherine Janson
National Director of Communications
[email protected]