You are currently on the:
National Site
Visit our provincial websites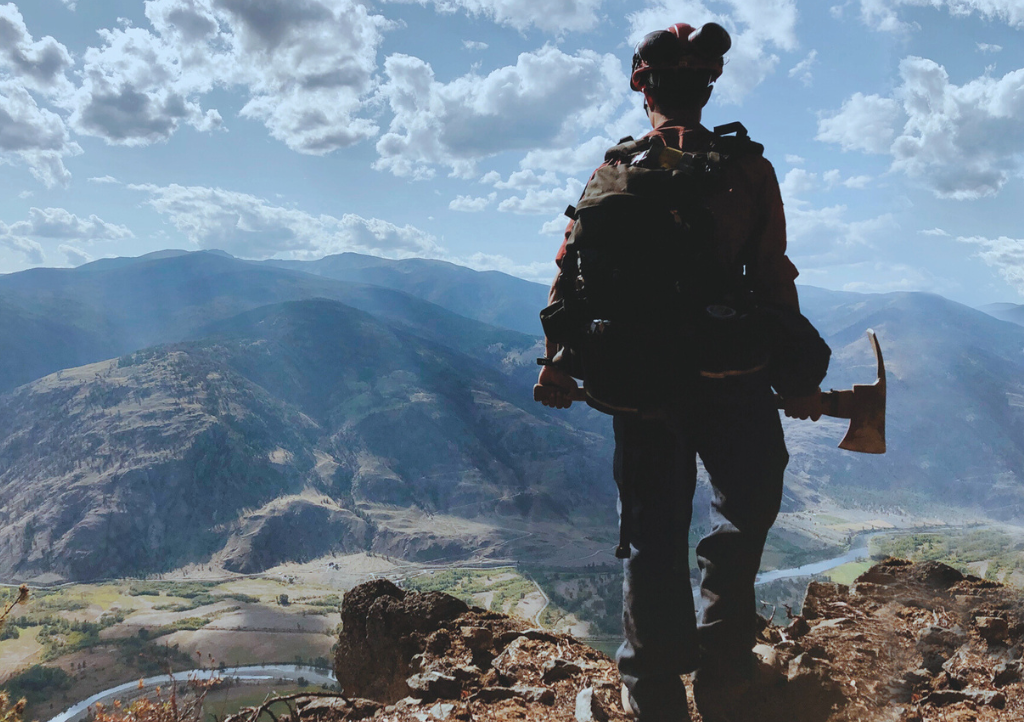 Resilient Minds™ Collaborates with Public Health Agency of Canada to Support Indigenous Fire Fighters and Francophone Communities
Oct 24, 2023
Vancouver, BC – Resilient Minds™, a program of the Canadian Mental Health Association (CMHA), is delighted to announce its significant partnership with the Public Health Agency of Canada (PHAC) to adapt its groundbreaking program for Indigenous First Responders and Francophone Fire Fighters.
Thanks to the substantial funding of more than $1 million provided by PHAC, the Resilient Minds™ program has been tailored to meet the unique needs of Indigenous First Responders. Additionally, the adaptations have been extended to benefit Francophone Fire Fighters and other essential responders, equipping them with essential tools and resources to enhance their resilience and effectively manage the stress inherent in their roles.
"We are thrilled to join forces with the Public Health Agency of Canada and the Government of Canada to adapt our Resilient Minds™ program," states Judy Gray, Director, Mental Health Promotion. "This partnership empowers us to broaden our reach, offering crucial support to those who need it most."
The adapted Resilient Minds™ program for Indigenous First Responders and Francophone Fire Fighters builds on the success of its existing model, which has significantly enhanced the psychological strength of firefighters. This peer-led initiative, crafted by fire fighters for their colleagues, ensures the program is accessible in both French and English. Thanks to the support from PHAC, it is now available in both official languages, catering to the specific needs of Indigenous and Francophone Fire Fighters within their respective communities.
Steve Fraser, retired Vancouver Fire and Rescue Services fire fighter and Co-Founder of Resilient Minds™, emphasizes the importance of this partnership: "We recognize the significance of supporting the mental health and well-being of Indigenous First Responders and their communities, as well as delivering this course in French and English. This collaboration with Resilient Minds™ provides vital training for these communities, fostering resilient first responders."
Addressing Urgent Mental Health for First Responder Needs in the Face of Wildfires
The recent spate of devastating wildfires has highlighted the critical need for targeted mental health support for Indigenous First Responders and Francophone Fire Fighters and their communities. Many of these individuals have faced the loss of their homes and endured evacuations, amplifying the challenges they face. The adapted Resilient Minds™ program responds to these urgent needs, offering essential tools and resources tailored to fortify their resilience and provide coping mechanisms specific to their experiences.
The Resilient Minds™ initiative, in recognition of the rich cultural nuances and historical context within Indigenous communities, is committed to delivering culturally sensitive mental health resources. Tom Jukes, Indigenous Program Manager and Assistant Deputy Chief of Operations for Calgary Fire Services, underscores the program's approach: "Through this partnership, the program aims to deliver culturally sensitive mental health resources, acknowledging the profound connection between individual well-being and community health. By fostering resilience within Indigenous First Responders and Francophone Fire Fighters, in addition to the Wildland Fire Fighter program, Resilient Minds™ strives to promote lasting mental health within their communities."
Resilient Minds™ represents a significant leap forward in bolstering the psychological resilience of fire fighters and other first responders. This training, meticulously designed by fire fighters for their peers, equips them with essential knowledge and skills to navigate the unique challenges they face, enabling them to maintain robust mental health and overall well-being.
For further details about the transformative partnership between Resilient Minds™ and the Public Health Agency of Canada, please visit https://cmha.ca/resilient-minds and https://www.canada.ca/en/public-health.html.
About Resilient Minds™
Resilient Minds™ has been a steadfast support system for thousands of fire fighters in British Columbia, and now across the nation, empowering them to develop effective strategies for mitigating and managing occupational stress since 2016. The result? Informed and healthier teams that can confidently navigate the unique challenges of their profession.
Innovative and Evidence-Informed: Resilient Minds™ stands at the forefront of innovation, drawing upon the latest research in resilience, stress, and stress-related injuries. It's a training course designed by fire fighters, for fire fighters, ensuring it remains in sync with the evolving literature and best practices.
Fire Fighters Train Fire Fighters: Following a peer-led model, Resilient Minds™ is instructed by experienced fire fighters who understand the unique challenges and demands of the profession. This approach fosters a deep connection and trust among participants.
Volunteer and Career Fire Fighters: Resilient Minds™ is the only training program of its kind that addresses the distinct needs of both career and volunteer fire fighters, recognizing the differences in their experiences and available resources.
Fire Fighters and First Responders who engage with Resilient Minds™:
Recognize the Effects of Psychological Stress/Trauma: Resilient Minds™ equips fire fighters to identify psychological stress and trauma, both within themselves and among their peers.
Enhance Peer Communication: The program fosters open and empathetic communication among fire fighters, allowing them to support colleagues who may be facing difficulties.
Respond Appropriately to Distressed Citizens: Resilient Minds™ trains fire fighters to respond promptly, safely, and effectively to citizens in distress, ensuring their well-being.
Apply Personal Stress Management Strategies: Participants learn and apply personalized stress management techniques, trauma mitigation strategies, and resilience-building practices.
Through a network of over 100 local, provincial, and national locations across Canada, CMHA delivers a wide array of innovative services and supports. These services are tailored to and developed in partnership with local communities. CMHA recognizes that mental health is deeply intertwined with where people live, learn, work, and play. Together, CMHA and its communities are actively creating positive change and making a significant difference in the realm of mental health.
For more information about Resilient Minds™, please contact Judy Gray at [email protected] or visit https://cmha.ca/resilient-minds