You are currently on the:
National Site
Visit our provincial websites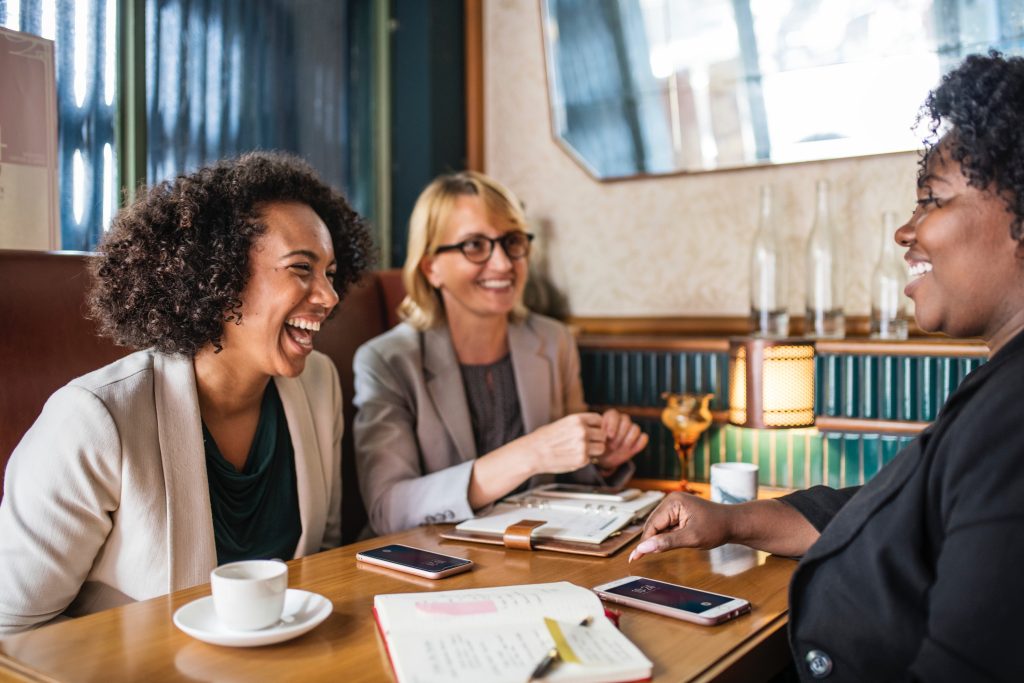 How to Foster a Healthy Workplace
Oct 14, 2022
October is Healthy Workplace Month across Canada – an initiative that encourages employers to promote healthy workplace practices throughout the year. A healthy workplace is one that cares about the physical and psychological health and safety of its employees and establishes systems and programs to achieve and maintain exemplary health.
A healthy workplace consists of four elements, one of which is mental health.
In any given year, one in five Canadians will personally experience mental illness or a mental health issue, but five in five people – that's all of us – have mental health. That's why it's in an employer's best interest to support their workers' mental health where they can.
The Impact of Mental Health on Business
Poor working environments – including discrimination and inequality, excessive workloads, low job control and job insecurity – pose a risk to mental health.
Safe and healthy working environments are not only a fundamental right but are also more likely to minimize tension and conflicts at work and improve staff retention, work performance and productivity.
Globally, an estimated 12 billion working days are lost every year to depression and anxiety at a cost of US$ 1 trillion per year in lost productivity.
Furthermore, 86% of employees believe their company's culture should support mental health.
World Health Organization on Mental Health at Work
The World Health Organization (WHO) released a report in September about the importance of a healthy workplace. In its paper, it outlines effective actions to prevent mental health risks at work, protect and promote mental health at work, and support workers with mental health conditions.
Prevent work-related mental health conditions. WHO recommends employers implement organizational interventions that help prevent work-related mental health conditions in the first place. This may include providing flexible working arrangements or implementing frameworks to deal with violence and harassment at work.

Protect and promote mental health at work. Protecting and promoting mental health at work is about strengthening capacities to recognize and act on mental health conditions at work, particularly for persons responsible for the supervision of others. WHO recommends manager training for mental health, training for workers and interventions for individuals.

Support people with mental health conditions to participate in and thrive at work. People living with mental health conditions have a right to participate in work fully and fairly. WHO recommends interventions to support people with mental health conditions gain, sustain, and participate in work, including reasonable accommodations, return-to-work programs and supported employment initiatives.

Create an enabling environment for change. Both governments and employers, in consultation with key stakeholders, can help improve mental health at work by creating an enabling environment for change. In practice, this means strengthening leadership and commitment to mental health at work, an investment in funds and resources for improving mental health at work, as well as other factors.
How to Make Your Workplace a Healthy Workplace
If you're ready for your workplace to champion mental health, CMHA National offers a number of workplace mental health solutions for employers across Canada:
Not Myself Today: Through this employee wellness platform, employees can access helpful tips, learning modules and other resources to improve their mental health at work. The platform helps to build an open and supportive workplace by cultivating meaningful conversations and deeper understanding about mental health and wellness in the workplace.
Customized Training: CMHA offers in-person or virtual workshops based on the needs and interests of your employees. From building resilience and managing stress, to returning to work and coping with change, our facilitators can work with you to deliver the right workplace mental health training for your team.
Psychological Health & Safety Courses: Psychological Health & Safety training is designed for individuals who are working to improve psychological health and safety in their workplaces and/or to implement the National Standard of Canada for Psychological Health and Safety in the Workplace.