You are currently on the:
National Site
Visit our provincial websites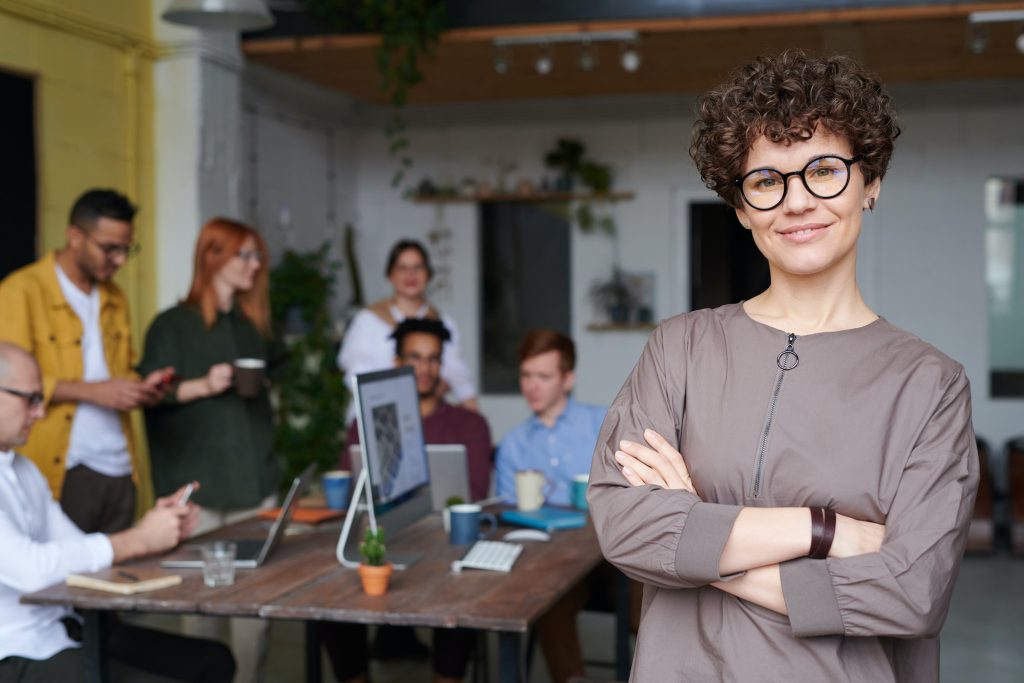 How one company is embedding mental health into its workplace culture
Oct 18, 2022
For over 177 years, Freybe Gourmet Foods has been producing handcrafted, European-style meats focused on great flavours and quality ingredients. The Vancouver-based company has been family-owned and operated for six generations. As a family business, Freybe cares deeply about its employees – and in fact treats them like family. It's that mentality that led them to explore ways that they could support the mental health of their employees.
With manufacturing being a huge part of their business for many years, safety was always important to Freybe. But in late 2017, the organization wanted to further explore how they could shift from a physically safe work environment to a physically and psychologically safe workplace, understanding that both physical and mental health are closely linked.
Karen Hunt, Director of People, Culture and Office Services at Freybe, volunteered to take on the big task of implementing some sort of mental health initiative. With full support from the President, she spent a year trying to figure out how to onboard a new kind of mental health program that would not only be effective, but also be embraced by busy staff.
"It was a bit overwhelming, and I didn't know where to start," she says. "I didn't have an HR background, and it was really more of a passion project than part of my regular job. After a year without having made much progress, I came across a leaflet from CMHA (the Canadian Mental Health Association) about their Not Myself Today® program. I reached out in February 2019 and the program was up and running by May."
Not Myself Today® is a turnkey employee wellness program that provides helpful tips, learning modules and other resources for employees to help improve their mental health at work. The platform helps to build an open and supportive workplace by cultivating meaningful conversations and deeper understanding about mental health and wellness in the workplace.
"The program was so easy to implement and gave us everything we needed to get started," says Karen. "As part of the onboarding, [CMHA] talked about the importance of having multiple ambassadors for the program, which was great because I realized that I didn't have to carry it all on my own."
One of the things that Karen loved most about the program was that it was online. With a number of staff members in different provinces as well as salespeople on the road, she says the program was transportable and gave the team the ability to access it whenever and wherever they wanted.
In addition to the online component, businesses that sign up for Not Myself Today® also receive a toolkit of physical resources, including several buttons each with a different emotion on them. Employees are encouraged to put on a button of the emotion that they're feeling – whether it be happy, overwhelmed, stressed, or inspired. The goal of the buttons is to normalize different emotions that we feel on a regular basis and to open up discussion around them.
"The buttons allowed us to learn more about ourselves and how our emotions impact other people. There was one time when we all went into a meeting and there were multiple people wearing the overwhelmed button, and it allowed us to all acknowledge it openly and think about rescheduling the meeting for a better time."
When COVID hit, the Freybe team started using the buttons as their background during Teams and Zoom meetings to be able to continue to communicate how they were feeling. Karen says she's grateful that they had started the program a year before COVID, because by the time the pandemic had hit and everyone was feeling uneasy, the team was already so used to speaking openly about their emotions. It created a safe space to talk about how they were feeling during such a tumultuous time.
It's now been three years since Freybe introduced Not Myself Today® to their team and the program is now fully embedded in their culture to the point where it's talked about in the staff onboarding process. Karen says it's even helped to attract new employees.
"We started seeing people apply for jobs at Freybe because of the program. One new hire started last year and is now an ambassador. They learned about our mental health commitment and Not Myself Today® and it's the reason why they wanted to join Freybe. It's helped us recruit more talent and workers."
To learn more about Not Myself Today® and how you can bring it into your organization, visit www.NotMyselfToday.ca.