You are currently on the:
National Site
Visit our provincial websites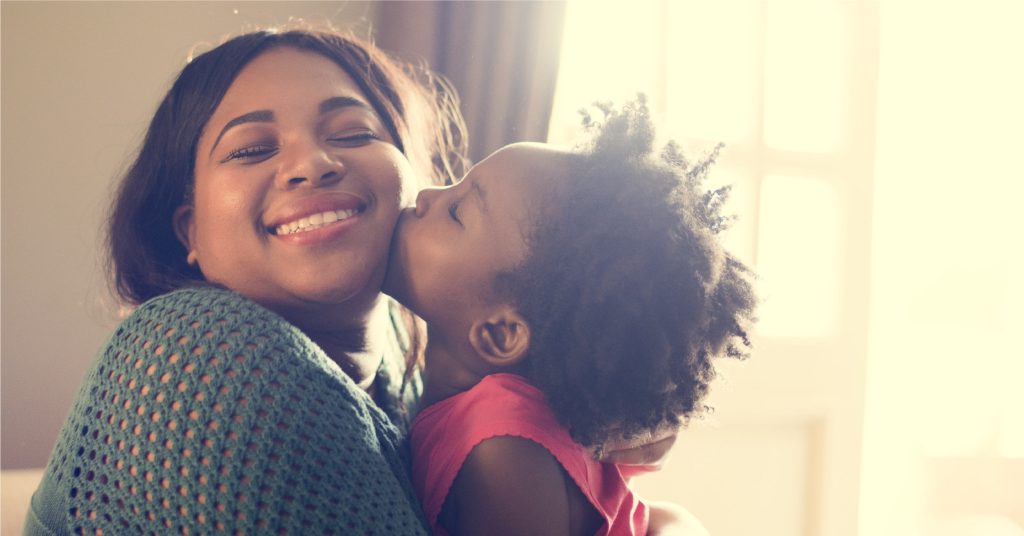 Feeling well includes feeling like you belong
Nov 9, 2021
Connecting with other people and your community doesn't just feel good, it's good for your mental health.
Especially after the long periods of increased social isolation brought on by the pandemic, almost everyone can relate to how this makes us feel—well, lonely. The good news is that there is a cure for loneliness, and it can start with even one relationship or social connection.
At its core, belonging is a sense of connectedness, to family, community and the world around us. What this looks like in daily life is the love, kindness and respect we feel from others,[i] and after the 18 months we've had, we could all use a little more love, kindness and respect.
We all need to feel like we belong and that others care about our well-being, and social support is exactly that: the belonging and care we receive from other people.
Our social support network can include many different groups of people, including friends, family members, teammates, co-workers, neighbours or even professionals like your doctor, your mail carrier or the person you get coffee from.
When you feel like you belong, you feel like a valued and equal member of the community, and that feels good. Plus, a person is less likely to experience anxiety, depression or problems with substance use if they have friends and healthy relationships, feel they are a part of a community and can meet their basic day-to-day needs.[ii]
That way, if they're going through a tough time, they also have a support system to lean on. So, now that you know how important social inclusion is, how can you go about building your own sense of belonging? Here are a few tips:
Focus on what you have in common – some people have a few strong personal connections, and some people thrive when they are connected to larger groups like those on Twitter or their broader cultural or religious community. It's normal for people to feel comfortable in groups where they have something in common, whether it's a sense of style or career goals. You may feel like it's easier to relate to someone who is similar to you and this gives you a sense of group membership.[iii]

Express your needs – be clear with the people in your life about the kind of help you need, whether it's someone to talk to or help with a problem. Tell people what you need—they may be able to offer better help when they know what you're looking for.

Make a contribution – even if you've been hiding away during COVID, it's never too late to take care of the important relationships you already have. To build a connection, you need to contribute to relationships, too. Offer support to others in your life, whether that's chatting with your neighbours or calling an old friend on their birthday.

Meet new people – our routines are upside-down right now, so try to make opportunities to meet new people. Join social activities, take an in-person or online course, volunteer, or get involved in an organization. You can also ask friends to introduce you to other people.

Give it time – give relationships time. It takes a bit of work to build them. You won't be friends with everyone you meet, and when you do make a new friend, it will take time to strengthen your relationship. Think of belonging as a process, not a one-time event, and you'll get there.
In order to promote belonging and inclusion, Imperial is teaming up with six-time Olympic hockey player and gold medalist Dr. Hayley Wickenheiser and the Canadian Mental Health Association (CMHA) on its second Fuel What Matters campaign, this time pledging up to $200,000 to support CMHA and nine of its local mental health programs and services across Canada.
From November 9-21, 2021, Imperial will donate $10 for each re-share or comment on its #FuelWhatMatters posts across all social channels including Facebook, Instagram, Twitter and LinkedIn. You can get involved by learning more about the importance of belonging and inclusion to mental health, and by re-sharing or commenting on Imperial's #FuelWhatMatters posts to increase the total donation.
To participate, please share this CMHA blog post with your family and friends! And share or comment on the campaign posts on Facebook at Esso Canada, Imperial Oil and Mobil Canada, on Twitter at @imperialoil and @exxonmobilcan and on LinkedIn at Imperial Oil.
If you or someone you love is struggling, there is hope and help:
Please contact your local CMHA.
Visit the Government of Canada's free Wellness Together portal.
Thinking of suicide? Please call 1-833-456-4566 toll free in Canada (1-866-277-3553 in Quebec).
---
[i] First Nations Mental Wellness Continuum, Thunderbird Partnership Foundation and Health Canada, 2015
[ii] https://cmha.bc.ca/wp-content/uploads/2019/10/POL_BuildingEquitableFoundation_ExecSummary_8.5x11_2019_10_10.pdf
[iii]Berscheid, E., & Reis, H. T. (1998). Attraction and close relationships. In D. T. Gilbert, S. T. Fiske, G. Lindzey (Eds.), The handbook of social psychology, Vols. 1 and 2 (4th ed.) (pp. 193-281). New York, NY US: McGraw-Hill.