You are currently on the:
National Site
Visit our provincial websites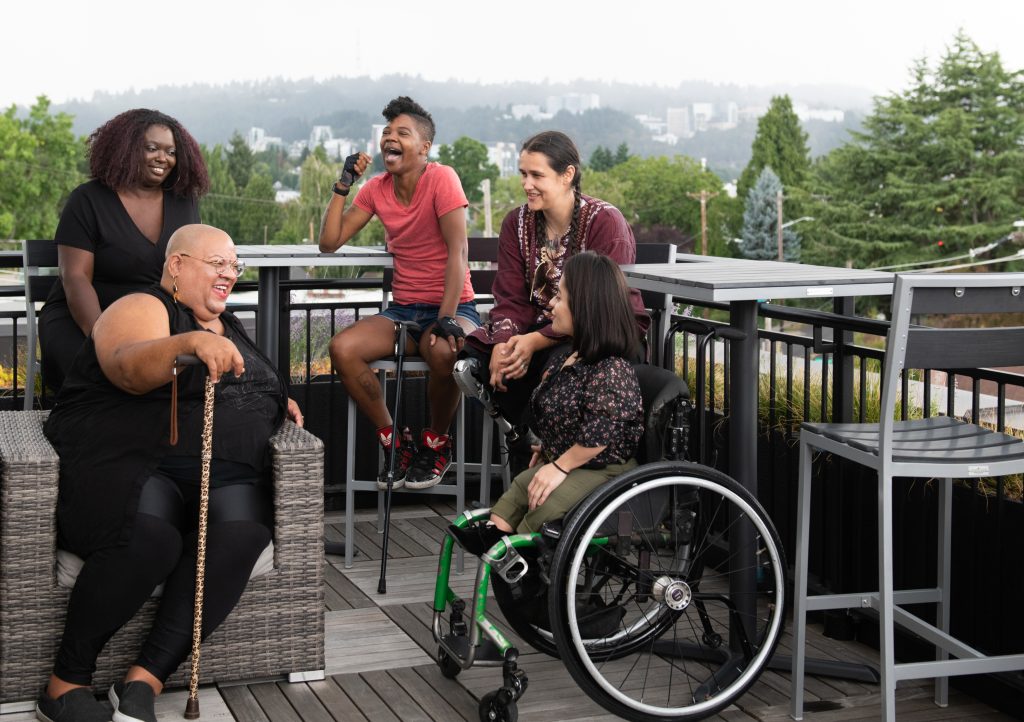 Details are vague as Parliament enacts new Canada Disabilities Benefit
Jun 27, 2023
After years of advocacy by disability communities, the federal Canada Disability Benefit is now law1. This new benefit will be an income supplement to reduce poverty for low-income Canadians with disabilities, aged 18-64.
The federal government now has one year to establish the benefit. This means creating regulations about who is eligible, the amount of the benefit and how someone can appeal. The government has committed to collaborating in a meaningful way with groups representing all disability communities in the development and design of the regulations. The Canadian Mental Health Association (CMHA) has, and will continue, to support our communities and ensure the needs of people living with a mental illness or substance use disorder are included as the federal government develops the regulations.
Before the law was passed, CMHA appeared before the Senate to support the benefit and to make the legislation stronger for people with mental illnesses and substance use disorders. While Parliament accepted most of our recommendations, CMHA is deeply disappointed that an amendment that would prohibit clawbacks of other disability benefits from private and other government insurance providers was rejected, for reasons that include perceived concerns of infringing on provincial and territorial constitutional jurisdiction. The burden of fighting clawbacks should never be shouldered by someone in poverty.
More than 2 million people in Canada live with a mental health-related disability.2 That's one third of all people with disabilities. Mental illnesses are among the most disabling for working people and mental health concerns account for the majority of short and long-term disability claims.3 Yet, many mental health and substance use health disabilities are "invisible," making it more difficult to get medical evidence to support claims than for other disabilities.
"Too often when we think about disability, we think about physical or intellectual disability, but forget about the importance of mental illness as part of this picture," said CMHA National CEO Margaret Eaton. "So many people with mental illnesses are living in poverty and are struggling to make ends meet. This bill could have a huge impact on their lives, but it needs to be developed with the voices of all people living with disabilities, including mental illness."
CMHA is hopeful that the benefit will provide financial relief to many low-income Canadians with disabilities, but we still have concerns. Some mental illnesses— like bipolar disorder and schizophrenia— can be episodic, meaning that a person may have periods of wellness alternating with periods of disability when they can't work. They must still be eligible for the benefit. CMHA and other disability advocacy groups must be there every step of the way so that the government does not carry over flaws of other disability programs to the new benefit.
Help CMHA change the mental health and substance use system. Join the Act for Mental Health campaign here.  
About CMHA 
The Canadian Mental Health Association (CMHA) is the most extensive community mental health organization in Canada with a presence in more than 330 communities across every province and the Yukon. CMHA provides advocacy, programs and resources that help to prevent mental health problems and illnesses, support recovery and resilience, and enable all Canadians to flourish and thrive. 
For media inquiries:
Emma Higgins
National Communications Officer
Canadian Mental Health Association
[email protected]
---
Statistics Canada. New Data on Disability in Canada (2017)
CAMH. Disability and insurance claims in primary care (2019)