You are currently on the:
National Site
Visit our provincial websites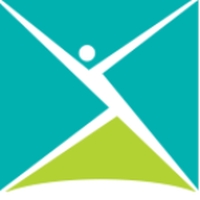 CMHA calls for more mental health support to help the most vulnerable cope during COVID-19 and beyond
Jun 25, 2020
New policy brief from CMHA focuses on preventing an echo pandemic
Months of strict social distancing measures, concerns about illness and economic instability have had a serious impact on the mental health of many Canadians, raising concerns about an echo pandemic across the country. The Canadian Mental Health Association (CMHA) believes the federal government has a window of opportunity to build on its COVID-19 mental health investments to date to ensure people can continue to get the support they need, both now and into the future.
In a new policy brief, COVID-19 and Mental Health: Heading off an Echo Pandemic, CMHA makes eight recommendations on how Ottawa can address the mental health impacts of COVID-19, especially among the most vulnerable.
The federal government's Wellness Together Canada portal is an important step that will help support the short-term crisis needs of Canadians. However, the grim reality of a lack of mental health services in Canada predates COVID-19; about 1.6 million of us did not have our mental health care needs met even before the pandemic. Social and economic disruptions since it began have only made things worse.
The unprecedented situation is having a negative impact on Canadians who already live with mental health problems and illnesses, many of whom also continue to face housing and financial insecurity.
The CMHA's recommendations are intended to guide the federal government as it continues to address mental health needs now and into the post-pandemic period:
Preserve and enhance access to community mental health programs and services.
Protect the mental health of essential workers.
Create the conditions for Indigenous health equity and support the mental health of Indigenous peoples in Canada.
Fully include persons with lived experience of mental illness in COVID-19 economic supports.
Include persons with lived experience of mental illness in the process of forming the mental health response to COVID-19.
Publicly fund evidence-based mental health care for all Canadians.
Strengthen housing and employment supports for people with mental health problems and mental illnesses, and for all Canadians.
Invest in mental health promotion, mental illness prevention and early intervention.
Now is the time to plan for the longer-term mental health impacts of COVID-19. The CMHA stands ready to leverage its community network to help the government develop an action plan that can reach everyone who is suffering.
Read our policy brief here.