You are currently on the:
National Site
Visit our provincial websites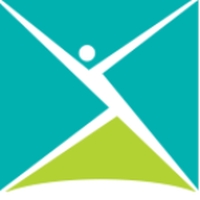 Canadian Mental Health Association and Bell Let's Talk expand BounceBack® nationwide
Jun 10, 2020
$1 million donation to the Canadian Mental Health Association addresses increased need for remote mental health supports during the COVID-19 crisis
Funding expands BounceBack program from Ontario, BC and Manitoba into Atlantic Canada, Québec, Saskatchewan, Alberta and Yukon
MONTRÉAL, June 10, 2020 – Bell Let's Talk and the Canadian Mental Health Association (CMHA) today announced a $1 million expansion of the mental health supports available remotely for Canadians with the introduction of the CMHA's BounceBack® program to the Atlantic provinces, Québec, Saskatchewan, Alberta and Yukon, and further expansion of the program in Manitoba.
"Bell Let's Talk is proud to help CMHA significantly expand its proven BounceBack program to reach more Canadians as COVID-19 increases the demand for mental health supports from people struggling with the changed circumstances of daily life," said Mary Deacon, Chair of Bell Let's Talk. "By extending the reach of remote services during this challenging time, more people will get the help they need in their own homes and in communities where supports are currently unavailable."
BounceBack is a free, guided self-help program effective in helping adults and youth 15+ manage low mood, mild to moderate depression, anxiety, stress or worry. Through telephone coaching, skill-building workbooks and online videos, participants learn ways to overcome their symptoms and improve their mental well-being now and in future.
"Canadians are living through increased isolation, worries regarding their financial situation and concern for the health and safety of their loved ones, and we're thankful Bell Let's Talk recognizes the effect this is having on mental health," said Margaret Eaton, National CEO, CMHA. "BounceBack is a proven solution, delivered to you in your home, to help you overcome your symptoms and live a better life."
Based on cognitive behavioural therapy, BounceBack was designed and launched by CMHA BC Division in 2008 and is currently funded by governments and donors in British Columbia, Ontario and parts of Manitoba, where it has been shown to reduce depressive and anxiety symptoms by 50% at program completion. The donation from Bell Let's Talk will allow CMHA to leverage existing expertise to expand the impact of this evidence-based program.
Available in English, French, Mandarin, Cantonese, Punjabi, Spanish, Arabic and Farsi, the program is free to all participants and delivered by coaches who are extensively trained and overseen by clinical psychologists. Participants can be referred by a primary care provider, such as a family doctor, nurse practitioner or psychiatrist, or choose to self-refer as long as they're connected with a primary care provider, giving Canadians more choice in accessing support from home.
In addition to expanding BounceBack to now include all 10 provinces and Yukon, Bell Let's Talk funding will support the creation of a national website and toll-free number where Canadians can learn about BounceBack and easily connect with the nearest CMHA branch or region office in their area. BounceBack will be available to Canadians in all regions in which CMHA is active by late summer.
Bell announced a $5 million increase in Bell Let's Talk funding in response to COVID-19 with immediate support for organizations delivering urgent mental health support on the front lines of Canadian communities. Today's announcement builds on an earlier $250,000 donation to CMHA in March to support the organization's COVID-19 response.
About Bell Let's Talk
The largest-ever corporate commitment to mental health in Canada, Bell Let's Talk is focused on 4 key action pillars – Anti-stigma, Care and Access, Research and Workplace Leadership. Since its launch in 2010, Bell Let's Talk has partnered with more than 1,000 organizations providing mental health services throughout Canada, including hospitals, universities, local community service providers and other care and research organizations. To learn more, please visit Bell.ca/LetsTalk.
About the Canadian Mental Health Association
Founded in 1918, the Canadian Mental Health Association (CMHA) is the most established, most extensive community mental health organization in Canada. Through a presence in more than 330 communities across every province and one territory, CMHA provides advocacy, programs and resources that help to prevent mental health problems and illnesses, support recovery and resilience, and enable all Canadians to flourish and thrive. For more information, visit cmha.ca.
Media inquiries:
Bell
Jacqueline Michelis
613-785-1427
[email protected]
@Bell_LetsTalk
@Bell_News
CMHA 
Katherine Janson 
National Director of Communications  
[email protected] 
@CMHA_NTL