You are currently on the:
National Site
Visit our provincial websites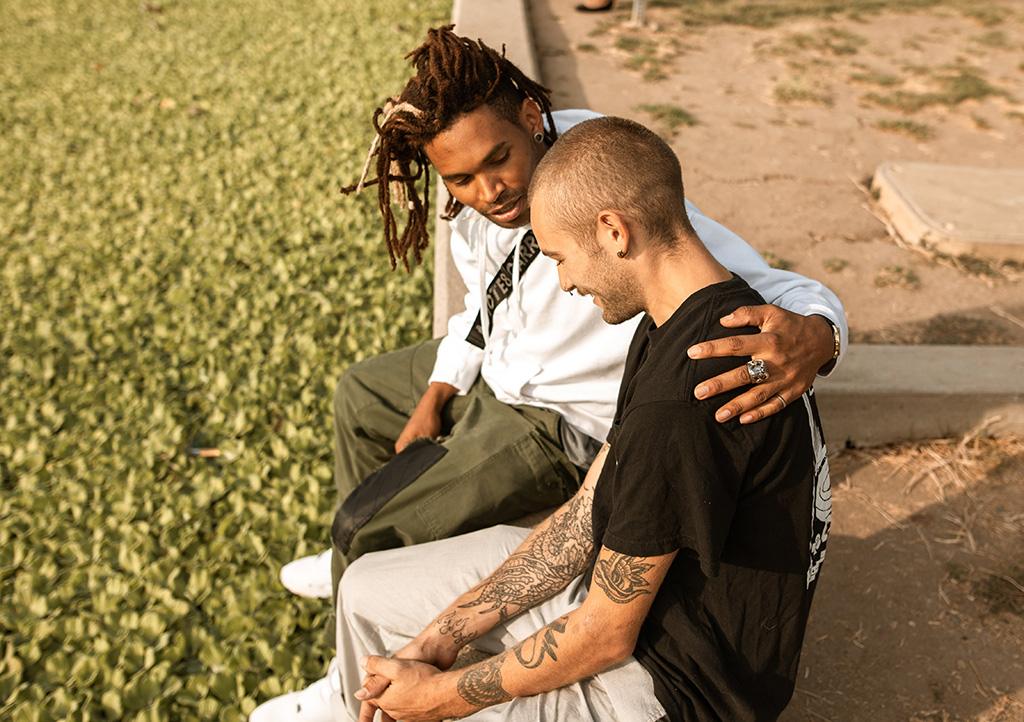 Beyond "man up": Talking to the men you love about mental health
Nov 15, 2023
The air is crisp, and the moustaches are in abundance. Since 2003, the Movember movement has successfully raised awareness and money for men's health, including mental health issues, by encouraging men to cultivate a hairy upper lip in the month of November.
Anyone, regardless of gender, can struggle with their mental health, but men may also struggle with the idea of getting support, or reaching out for help. In a culture that encourages them to "man up", men may feel vulnerable admitting they struggle with mental health at all. From an early age, society has told men that showing emotion is a sign of weakness.
Men are three times more likely to die by suicide than females, according to Centre for Suicide Prevention. Men are also two to three times more likely than women to use substances in a way that harms them (Center for Behavioral Health Statistics and Quality, 2017).
As mentioned on Centre for Suicide's Preventions Buddy Up website, toughness and stoicism are expected; emotional vulnerability is seen as a blemish on their manhood. Here are some ideas to help you support the men in your life.
Three ways you can help support the men in your life's mental health:
Make Yourself Known as a Safe Space for Sharing
Often times, what prevents us from sharing difficult thoughts and feelings is the fear of judgment. Making yourself known as a safe space opens the door for the men in your life to talk openly and honestly about what they're going through.


Validate Their Experience and Check in
When loved ones come to us and share their thoughts, feelings, and problems, it's easy to jump into problem solving mode, with the best of intentions. Rather than trying to fix their problems, listen to what they have to say and respond with empathy and compassion. Remember, whoever you are, father, friend, sister, spouse, you are not a mental health professional.


Assist Them in Locating Resources and Professional Help
Finding the right resources and help can be exhausting and discouraging, especially for someone dealing with anxiety or depression. By helping your loved one track down the right support, it increases their chances of getting the care they need.
If you need help, please visit this link to find the CMHA closest to you. If you are in crisis, please call the crisis line, Talk Suicide 1-833-456-4566 or visit talksuicide.ca. For Quebec residents: 1-866-277-3553 or visit suicide.ca.