You are currently on the:
National Site
Visit our provincial websites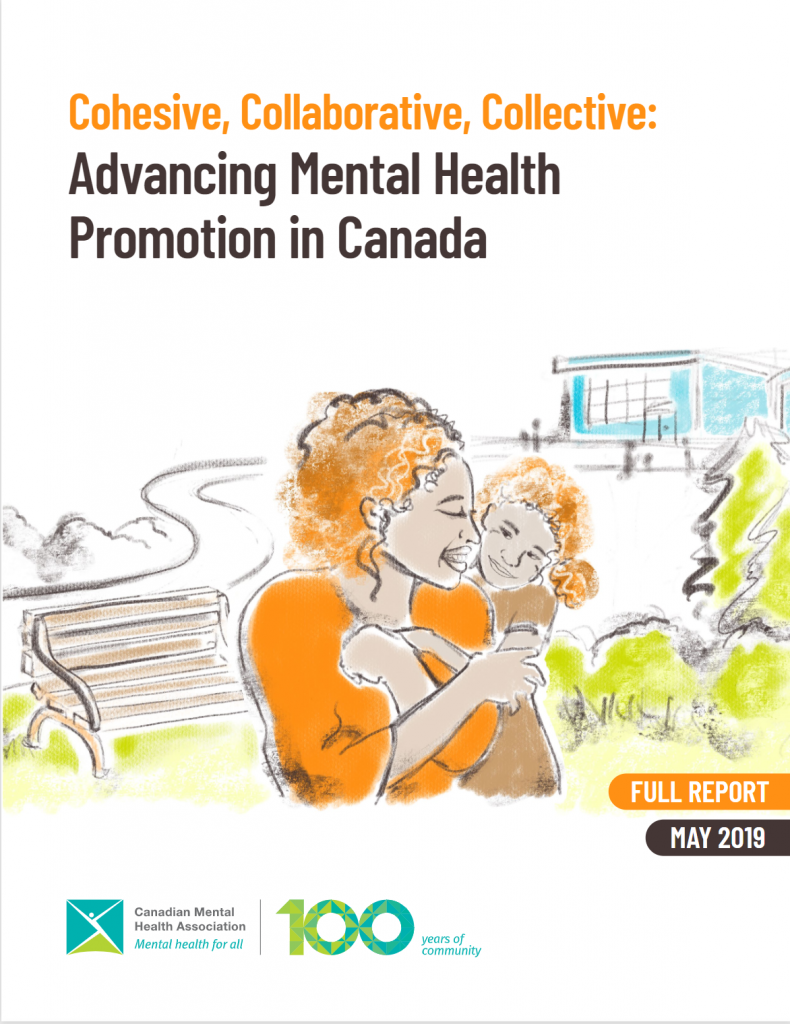 Cohesive, Collaborative, Collective: Advancing Mental Health Promotion in Canada
May 6, 2019
To mark its 68th annual Mental Health Week, the Canadian Mental Health Association (CMHA) calls for a national mental health promotion strategy to help shore up Canadians' mental health in the face of rising rates of mental illness worldwide. To be effective, the national mental health promotion strategy must be properly coordinated, well-funded, sustained and monitored. To be successful, the strategy must: address the mental health implications of federal policies and programs across all departments and ministries; include an increase in the share of health budget spent on mental health to nine per cent from 7.2 per cent; replicate and scale up programs that address social inequalities and disparities that cause poor mental health and invest in social marketing campaigns.
CMHA recommends the strategy be accompanied by an increase in social spending by two per cent to promote social inclusion, freedom from violence and discrimination and access to economic opportunity, with a special focus on older adults facing loneliness, youth facing stressors of the social media age and the un- and underemployed in today's gig economy.