Who We Are
Resilient Minds™ Story
Resilient Minds™ is dedicated to building resilient first responder teams and services. We educate, empower and equip with the skills and resources to grow and maintain psychological wellness.
Resilient Minds™ believes in inspiring first responders to recognize and respond to psychological injuries and trauma in the workplace. It is designed to enhance the personal resilience of first responders and the collective resilience of fire services through promoting a shift to a supportive, mentally-fit culture.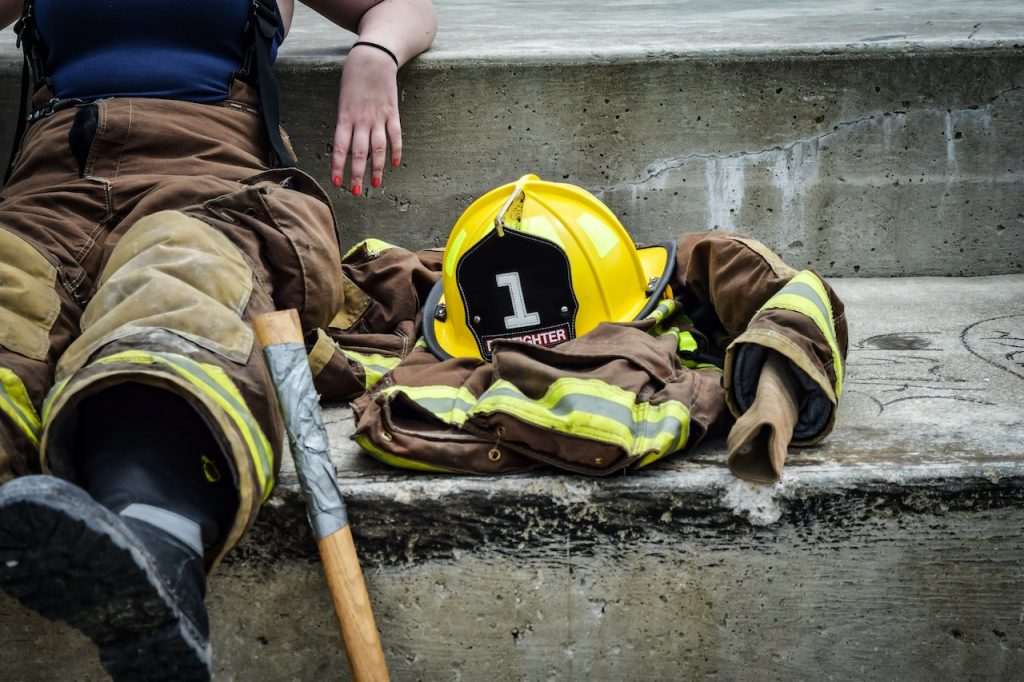 Programs
Evidence and Trauma-Informed
The clinically reviewed training uses the latest literature and research on resilience, trauma-informed practices and stress-related/occupational injuries.
Designed by First Responders for First Responders
Developed in 2016 originally for fire fighters, Resilient Minds™ is the only resilience training program designed with first responders. It takes into consideration the differences in experience and resources available to the many groups who fall under this banner.
First Responders Train First Responders
Using a peer-to-peer model of instruction, Resilient Minds™ curriculum is taught by first responders to first responders.
The Resilient Minds™ program increases the ability of First Responders to:
Recognize the effects of psychological stress/trauma in self and peers
Understand trauma-informed practices
Communicate with peers who may be struggling
Respond safely and appropriately to distressed citizens
Apply personal strategies for managing stress, mitigating trauma and boosting resilience
Resilient Minds™ has supported thousands of first responders across Canada. They have developed strategies to mitigate and better manage occupational stress. This has resulted in informed and healthier teams.
Resilient Minds™ is the only training program designed to equip first responders. It considers the differences in experience and resources available to each group.
Program History
Founded in 2016, Resilient Minds™ started as a partnership between Vancouver Fire and Rescue Services (VFRS) and the Canadian Mental Health Association to develop a program in response to the concerning experiences of fire fighters and stress-related injuries. VFRS had also recognized a skill deficit and gap in education centred around managing stress and trauma responses, which was resulting in an increase of psychological distress and illness across fire staff.
With collective passion and subject matter experts, Resilient Minds™ was first piloted in Vancouver, BC, to the 800 members of VFRS. The program quickly captured the attention of many other municipalities in cities and communities across Canada.
Fire fighters were directly involved with the initial development process to create a training program that addressed the unique needs for fire and rescue service. As the program expands to all First Responders, steering committees, made up of professionals from each service field, help address the unique needs of each provider to ensure the material is relevant to their profession.
In 2020, Resilient Minds™ expanded across Canada, supporting a growing number of fire fighters. With the adaptation of the program for wildland fire fighters, Indigenous fire crews, into French, and now for emergency communications operators, it is achieving a national goal to promote healthy behaviours and save the lives of first responders.
Canadian Mental Health Association
Founded in 1918, the Canadian Mental Health Association (CMHA) is the most established, most extensive community mental health organization in Canada. Through a presence in more than 330 communities across every province and one territory, CMHA provides advocacy, programs and resources that help to prevent mental health problems and illnesses, support recovery and resilience, and enable all Canadians to flourish and thrive.
With one national office, 11 divisions in all provinces and one territory, and 75 community-based branches/regions, we provide services and supports to over 1.3 million Canadians through the combined efforts of more than 5,000 staff and 11,000 volunteers.
Visit CMHA National's website for more information.
To learn more about the history of CMHA, please visit our virtual timeline.