About
Resilient Minds™ is dedicated to building resilient first responder teams and services. We educate, empower and equip with the skills and resources to grow and maintain psychological wellness.
Resilient Minds™ believes in inspiring first responders to recognize and respond to psychological injuries and trauma in the workplace. It is designed to enhance the personal resilience of first responders and the collective resilience of fire services through promoting a shift to a supportive, mentally-fit culture.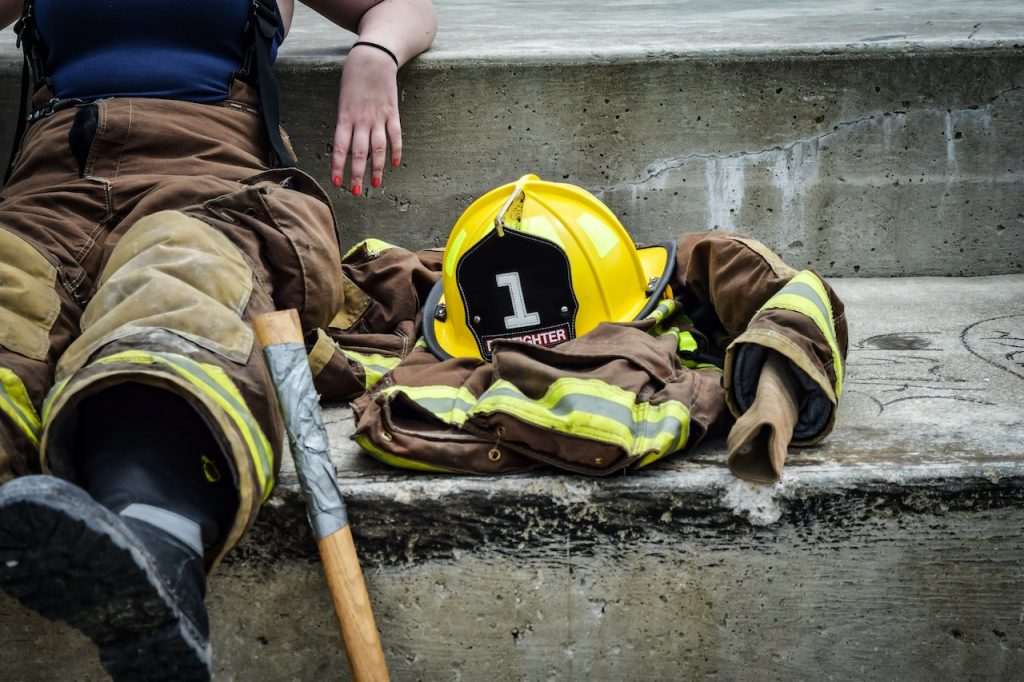 Evidence and Trauma-Informed
The clinically reviewed training uses the latest literature and research on resilience, trauma-informed practices and stress-related/occupational injuries.
Designed by First Responders for First Responders
Developed in 2016 originally for fire fighters, Resilient Minds™ is the only resilience training program designed with first responders. It takes into consideration the differences in experience and resources available to the many groups who fall under this banner.
First Responders Train First Responders
Using a peer-to-peer model of instruction, Resilient Minds curriculum is taught by first responders to first responders.
The Resilient Minds program increases the ability of First Responders to:
Recognize the effects of psychological stress/trauma in self and peers
Understand trauma-informed practices
Communicate with peers who may be struggling
Respond safely and appropriately to distressed citizens
Apply personal strategies for managing stress, mitigating trauma and boosting resilience
Resilient Minds™ has supported thousands of first responders across Canada. They have developed strategies to mitigate and better manage occupational stress. This has resulted in informed and healthier teams.
Resilient Minds™ is the only training program designed to equip first responders. It considers the differences in experience and resources available to each group.
Program History
Founded in 2016, Resilient Minds™ started as a partnership between Vancouver Fire and Rescue Services (VFRS) and the Canadian Mental Health Association to develop a program in response to the concerning experiences of fire fighters and stress-related injuries. VFRS had also recognized a skill deficit and gap in education centred around managing stress and trauma responses, which was resulting in an increase of psychological distress and illness across fire staff.
With collective passion and subject matter experts, Resilient Minds™ was first piloted in Vancouver, BC, to the 800 members of VFRS. The program quickly captured the attention of many other municipalities in cities and communities across Canada.
Fire fighters were directly involved with the initial development process to create a training program that addressed the unique needs for fire and rescue service. As the program expands to all First Responders, steering committees, made up of professionals from each service field, help address the unique needs of each provider to ensure the material is relevant to their profession.
In 2020, Resilient Minds™ expanded across Canada, supporting a growing number of fire fighters. With the adaptation of the program for wildland fire fighters, Indigenous fire crews, into French, and now for emergency communications operators, it is achieving a national goal to promote healthy behaviours and save the lives of first responders.
Our Team
Our team of dedicated instructors continues to grow across Canada. Two key individuals fundamental in the creation and rapid expansion of Resilient Minds are featured below.
Steve Fraser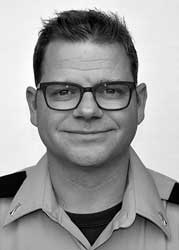 Steve Fraser is the Captain of the Mental Health and Safety Division for Vancouver Fire and Rescue Services, and is also the Coordinator for the Critical Incident Stress Management (CISM) team. Steve is the co-author of and Master Trainer for Resilient Minds. With over 20 years experience in the fire service, Steve has applied his knowledge and expertise in the field and to fire fighter specific programs, training, and education.
He sits on the BC Professional Fire Fighters Association board and is involved in the BC Mental Health Task Force. In 2017, Steve was the recipient of the Fire Fighter of the Year award for Vancouver Fire and Rescue Service.
Steve is also an approved instructor for the International Critical Incident Stress Foundation and a certified Field Traumatologist with the Canadian Traumatology Institute. He is involved with nationwide research groups, collaborating with the University of Regina, Western University, McMaster University and FIREWELL.
Seia Roots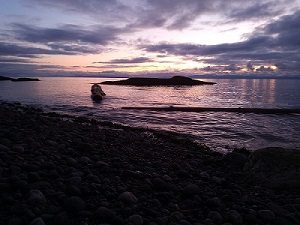 Seia Roots is a Community Educator with the Canadian Mental Health Association (CMHA) and has been with the CMHA Vancouver-Fraser Branch for over 16 years. Seia is the lead developer and a Master Trainer of Resilient Minds. Her researching, interviewing, and time working alongside fire fighters has equipped her with valuable knowledge to develop a successful first responder program. Seia is also trained in CISM (individual and group).
Seia was instrumental in the creation of CMHA's 4R Action Toolkit™ used in Resilient Minds and CMHA workplace workshops. Her work involves delivering mental health training, and developing course content and has a passion for peer programs. Her keen eye for detail and dedication to mental health has led her to adapting CMHA workshops for specific professions ranging from librarians, management, to probation officers.
Seia provides mental health training across Canada and is currently pursuing her Master's degree in Counselling Psychology. In her free time, Seia's enjoys being in nature.
Julia Ramsay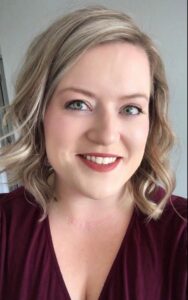 Julia Ramsay is the Manager of Community Outreach and Education with the Canadian Mental Health Association, PEI Division. Julia is a trained ASIST instructor, Mental Health Works instructor and upon completion of training, will be an instructor of Resilient Minds. In addition to being a part of the Resilient Minds National team, Julia's role with CMHA PEI provides oversight to the Provincial Peer Support Department as well as the Provincial Suicide Prevention, Life Promotion Department.
Julia's passion and dedication to improving mental health on PEI has allowed her to foster many community partnerships in hopes of supporting the health of Islanders. In her spare time, Julia enjoys being with family and friends. She is eager to continue the re-introduction and re-establishment of Resilient Minds for Firefighters across Prince Edward Island.
Kyle Swadron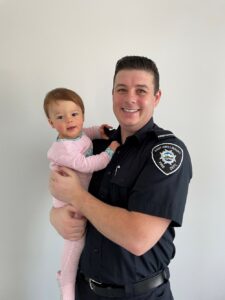 Kyle Swadron works for the Canadian Mental Health Association (CMHA) Resilient Minds program as an Instructor Trainer and Peer Instructor, he is also part of our National Team. Kyle is a fulltime firefighter in East Gwillimbury with over 12 years' experience.
A graduate of Algonquin College, Kyle began his firefighter career as a volunteer firefighter and worked as a first aid instructor providing adult education and safety training. Kyle continues to do so with over 15 years' experience. He has worked as an Instructor Trainer and, Medical Training Team Leader within his fire department while providing first responder training to fire departments across Ontario. Kyle is an advocate for positive mental health and culture change in the fire service.
Bonnie MacDonald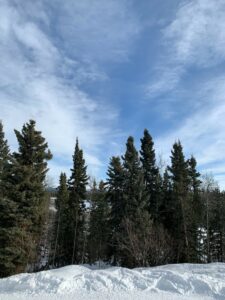 Bonnie MacDonald presently brings passion and curiosity to her work with CMHA Yukon as the Peer Support/Workplace Wellness Coordinator. She is a continual learner as she teams up with community members to build awareness, relationships and resiliency.
Bonnie sees each workplace culture as unique; partnering with teams to create and evolve their Peer Support Programs and to advance the discussion of workplace mental wellness.
As a Resilient Minds Instructor Trainer, Bonnie has been humbled in learning about our First Responder cultures and is grateful to be an ally in our work together.
Magdalena Acuna
Magdalena has recently joined CMHA Ontario Division Team as Interim Program Manager for Resilient Minds. She has an extensive career in government and social services in Argentina. Serving in various roles from Chief Communications Officer for the City of Quilmes to Deputy Minister of Innovation and Consumer Services for Buenos Aires province, she has overseen large-scale initiatives and managed large teams and program budgets. Most recently, Magdalena has worked as a Senior Community Engagement Consultant for Ideaspace Consulting Inc., a Toronto-based organization focused on strategic communications and community engagement. A champion for gender equality and trained coach, Magdalena also launched the first Gender Mainstreaming Plan for Buenos Aires City and has worked to assist survivors of domestic violence.
Pauline Spiess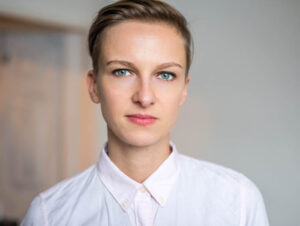 Pauline Spiess is a first responder educator, Ontario Program Manager and Master Trainer for the Resilient Minds program with the Canadian Mental Health Association (CMHA). As Program Manager, Pauline led the implementation and operationalization of Resilient Minds in Ontario. Through this program, she works to build and support firefighters' capacity for supporting mental health, both personal and that of their peers through intentional skills building and education.
Outside of her work with first responders, Pauline has experience facilitating and developing course content for diverse audiences, including government, post-secondary, and private sectors. She is also an Emergency Responder with the Canadian Red Cross and has been involved in community support including with seniors and LGBTQ refugees.
Pauline holds a Masters in Cognitive Science and Neuropsychology from Lyon, France. In addition to her role with CMHA, Pauline has recently started her own career as a firefighter and looks forward to continuing to be a champion for mental health in her community.
Leroy Milton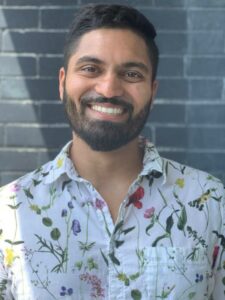 Leroy Milton is the Program Coordinator for Resilient Minds at CMHA Ontario. He specializes in mental health and is completing his Master of Social Work (MSW) in August 2022. He is a Certified Psychological Health and Safety Advisor and has worked collaboratively with Paramedics and Fire fighters to build mental health capacity for departments using an anti-oppressive and trauma-informed framework.
Nicky Renault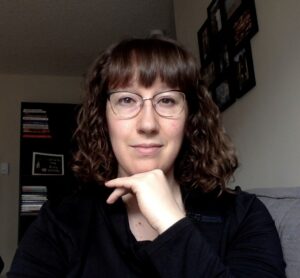 Nicky (she/her/hers) is a safeTALK facilitator, a Responding with Respect Instructor, a Resilient Minds Instructor Trainer, and is the Coordinator of the Resilient Minds™ French Translation Project with CMHA. Nicky has worked in higher education for over ten years as an instructor both in Canada and in Germany, as well as in Residence Life and various Student Affairs portfolios. She currently serves as the Manager of Student Conduct and a Human Rights Advisor at the University of British Columbia. Once a theatre student by trade, Nicky enjoys finding a way to balance her research and performance experience with student conduct, trauma informed mental health awareness training, and student development. She earned her Bachelor and Masters Degrees in Drama, Dramaturgy, and Dramatic Criticism from the University of Alberta, a Certificate in Law at Queen's University, and is currently an EdD student at the University of British Columbia.
Rick Wennerstrom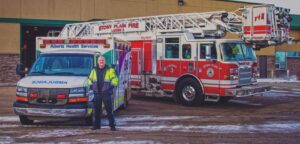 Rick is a Lead Instructor for Resilient Minds in Alberta with:
27 years as a firefighter, with the last ten years as a full-time firefighter/paramedic.
26 years as an Emergency Medical Services provider in both fulltime and casual positions (this includes the ten year period as a full time firefighter/paramedic).
Prior to entering the first responder field, Rick was a Power Engineer for 20 years.
Rick is a lived experience peer, having been off work 3 times due to PTS, with each recurrence being more severe than the preceding one.
Rick retired from the fire services December 31, 2015 and retired from AHS EMS in April 2022. He remains active in Peer Support with OSI-CAN and instructing Resilient Minds™ through CMHA and OSI-CAN.